8171 'Padellone' Rolex Triple Calendar Moonphase
Rolex does not often appear next to the word 'complicated'. Rolex pride themselves on creating tools for professionals, however outdated that worldview may be in 2022. However, when Rolex do flirt with complication, the results are often breathtaking. In all their 117 years in watchmaking, only two Rolex references have ever featured a moonphase: the incredibly desirable 6062 (particularly with the Stelline dial) and this equally coveted 8171. Italians had the notable honor of naming most vintage Rolex references, courtesy of being first to the party, and played a hand in developing many markets. This, the 8171, is known as the 'Padellone' or 'frying pan' for its large yet very thin wrist presence. It is among the most highly collected Rolex references ever, for good reason.
The 8171 was produced between 1949 and 1952 (with a few exceptions) in steel, rose, and yellow gold. Most estimate fewer than 1500 examples exist in all metals, while about 200 are well-documented. The attractive case measures 38mm, absolutely massive for its time. It was sold alongside the 6062, which was differentiated by being slightly smaller and with a screw-down crown. While Rolex's other famed complicated offering, the Jean-Claude Killy, used a modified Valjoux 72C to achieve a triple calendar, these two siblings are notable for using an 'in-house' Rolex calibre A295 to achieve that complication.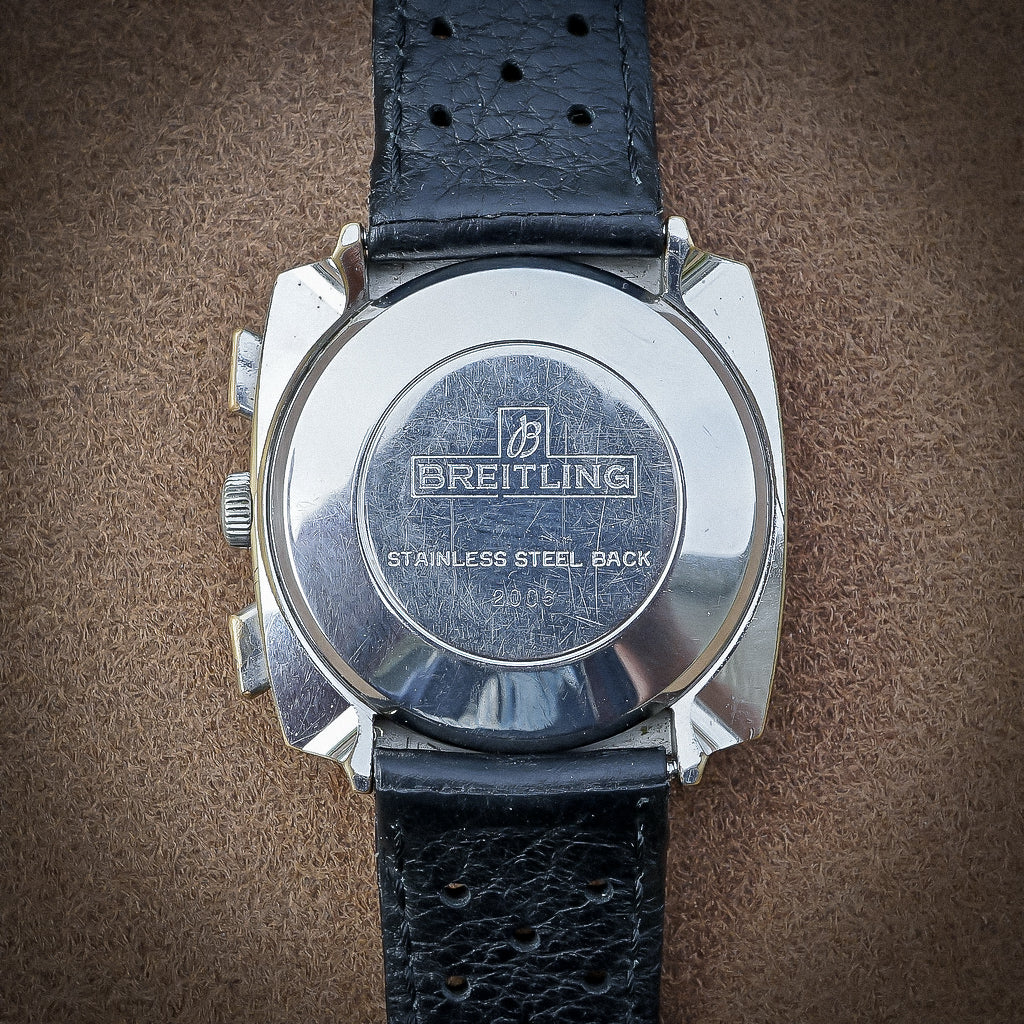 Over time, snap back cases have a tendency to lose water resistance from repeat openings and many Padellones developed wildly differing dial patina—even just from environmental climate and humidity. That dial is the soul of a Padellone. One should note there are many dial variants, for example the yellow gold 8171 has been observed with 10 differing configurations. Those in original condition are a tough find, and this example with its light spotting is leagues ahead of many, which are often reproductions or refinished entirely. A seventy year old watch should look like a seventy year old watch and be enjoyed as such. This is that watch. It is offered to the market with clear provenance from the grandson of the original owner, a Polish-American pilot, after several decades unused.
Its case is no let down either. On an 8171, you want to look for the Rolex coronet engraved on its caseback. If it's not there that's a sure way to tell many rounds of polishing. This example has its coronet, and also crisp, full lugs. The previously mentioned dial sports an almost rainbow-like purple tone at the edges, a patina likely induced by humidity given the very light spotting effect. I love it. The scripts are all still very legible, as are the blue calendar numerals. It comes without box/papers from what might be the best name in vintage Rolex.
Find this 8171 Padellone here from Wind Vintage for 285000