Value Proposition: 71.1309.70 Wakmann Triple Calendar Chronograph
Interesting and attractive watches can still be found for reasonable prices. Wakmann were, from the 1940s until 1970s, a US importer for Breitling. Toward the middle of that tenure, the group decided to branch out and bring their own sporting watches to market. In doing so, they tapped Breitling's supply chain for high quality, value-based components. Where they landed should be no surprise: a Valjoux 72 (technically 730 for its calendar complication). While both Breitling and Heuer famously made similar triple calendar chronographs in period, the Wakmann's quirky reverse panda dial and incabloc case were available at nearly half the price and sold better within the US. Today, they're stronger value than ever.
The visual appeal hardly need explaining. This bizarrely thick handset with tritium wedged in between white tips, twin circled Ws above Wakmann, 17 jewel signature above 6 as if that were something to brag about, bright red chrono hand, and crescent date pointer. Plus, a nautical themed caseback engraving. This is a watch with heavy hitter credentials and none of the associated hype or cost. You won't find it on a Migos wrist (never say never) and you certainly won't see it trending on Hodinkee anymore. But it deserves so much adoration and respect for simply being a damn great and charming 60s triple cal chrono that could still be somebody's entry point into mechanical watches in the year 2022.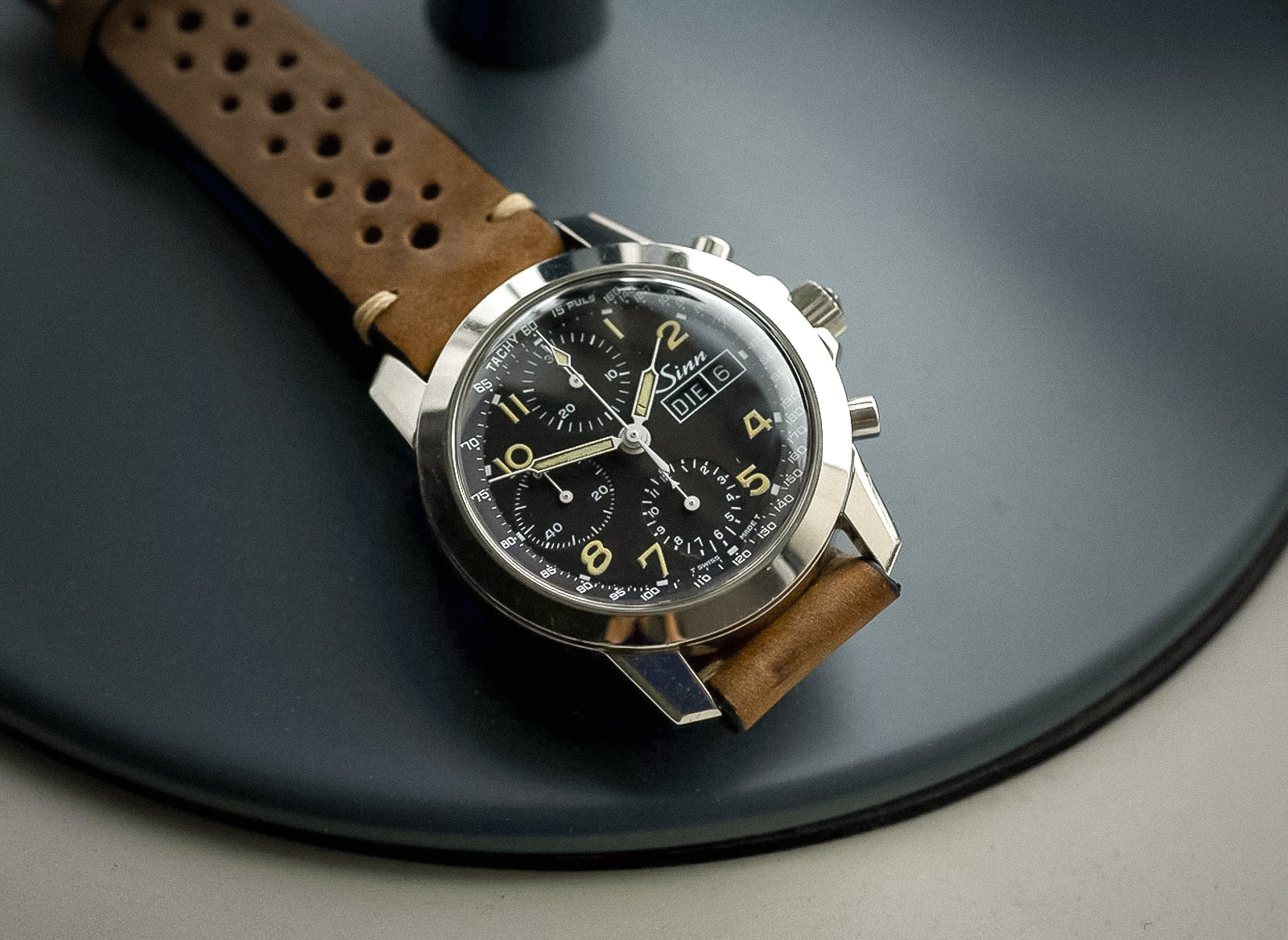 This example is strong but not perfect. The case is full, beautifully preserved. The movement is likewise clear of any corrosion with serial numbers still clearly engraved. The dial is well-preserved, with just the slightest hint of spotting in some sections of the calendar track and subidals. Its handset tritium has partially cracked on the hour hand, otherwise all applications are full and golden in tone. This could be repaired readily. It comes from a well-regarded Vietnamese retailer.
Find this Wakmann here from Spacetime Vintage Watches for 2000 USD.