Value Prop: Mk3 02.1310.400 Zenith De Luca
The quantity of inconspicuous vintage Zenith references whose value remains unrecognized bewilders me. This is probably the result of a somewhat chaotic and ever-changing brand philosophy filtered through the El Primero name. The De Luca took Zenith's incredible hi-beat calibre 400 base (or 3019 PHC in the very early ones) and added an opaline-porcelain dial. Although much less discussed, this was a contemporary analogue of the Zenith-era Daytona and a worthy one at that.
The De Luca moniker derives from a nickname that the head of Zenith Italy had within the company, a man who wanted an El Primero styled for his clients in Italy. There have been several iterations in that design since its 1988 inception. It features a 40mm pump pusher case for this Mk3 iteration. Mk1s are highly collected but that premium has not extended to latter generations. This dial features Mercedes hands and circular indices, unlike the previous generations. While it is a contemporary of the 16520 Daytona, and using a similar calibre, the De Luca is a chronograph all its own with Italian style and the prowess of Switzerland's hi-beat masters.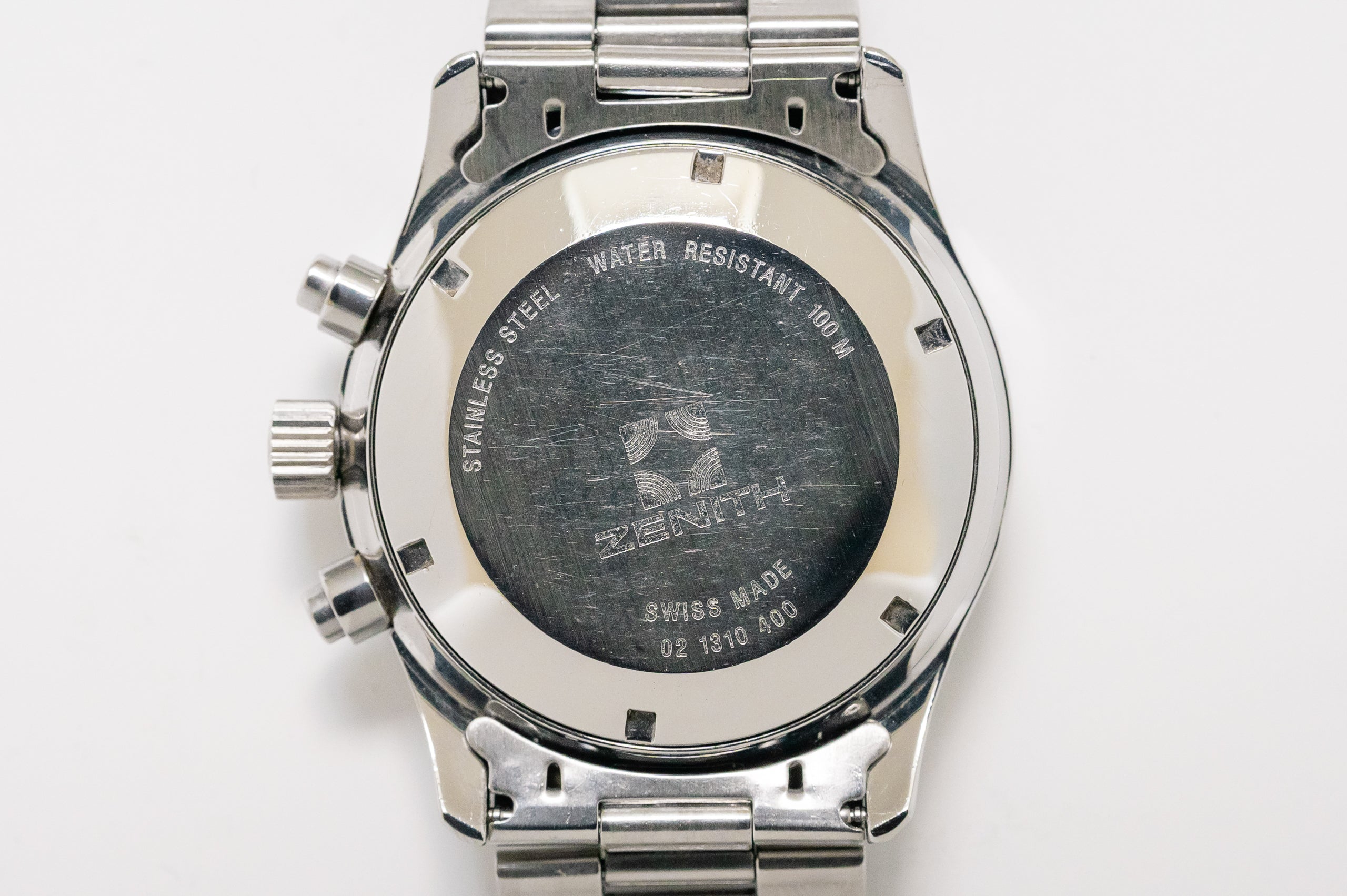 This example is an honest wearer. The case shows fair surface wear with scratches but nothing abusive. This case came with lugs that were highly polished and rounded, this is not to be alarmed over. Back engravings are sharp. It comes on a factory bracelet with equal patina. The dial has aged indices, slightly darker than the handset. It is running well and comes from a private collector.
Find this Mk2 De Luca here on r/watchexchange for 5900 USD.