Universal Genève 884100/01 'Big Eye' Uni-Compax
For those deep in the rabbit hole of horologic inclinations, here is no denying the sex appeal of an original Big Eye. In production between 1963 and 1965, most estimate the quantity of genuine original dial examples somewhere under one hundred. A handful of known Big Eye serials are catalogued here. Certainly, very few have surfaced in the market. Although Universal are most commonly associated with the complicated 881101 'Eric Clapton', they sure did know how to execute a simple chronograph with remarkable style.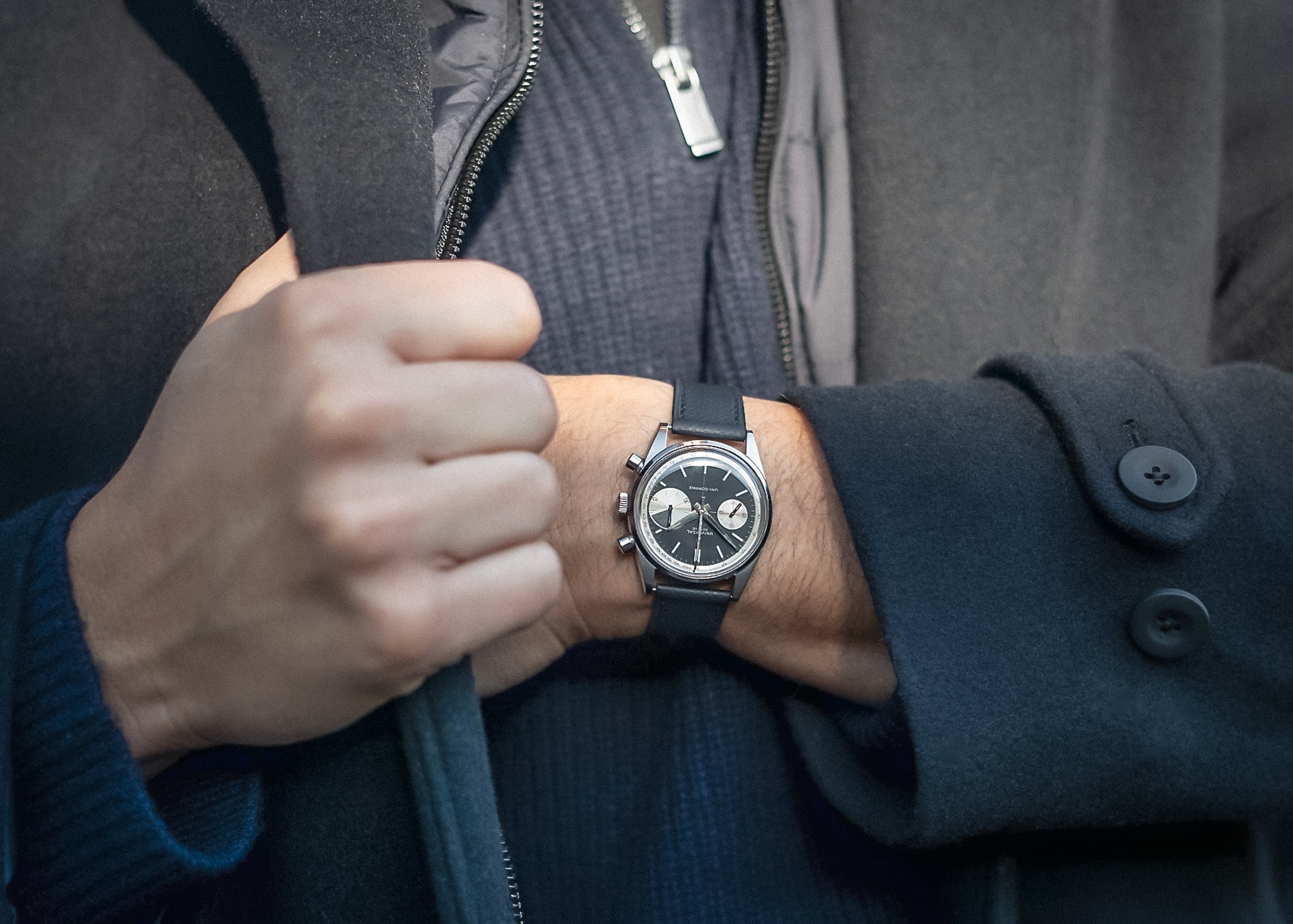 I've said it before but a Big Eye truly is the halo watch for a UG collector. You will find a handful of Polerouters and perhaps one or two Claptons at most substantial watch gatherings where taste is present. In any context, it is always a rarity and privilege to come across a Big Eye. The watch featured a 36.5mm steel case, dual-set crosshairs across the dial and little eye, and Valjoux 23 (signed as Universal 125). One small detail I adore: its two-o'clock pusher is marginally closer to the signed crown than its 4-o'clock pusher. The watch is asymmetrical in more than its registers. This one comes with one of the more prevalent dials, a monochromatic grey with red accents and blued steel subregister hand. If one wondered whether UG cared about their customers, even the chronograph seconds hand was lumed: extreme attention to detail.
This is a very well-preserved dial with little degradation visible anywhere. Its case is sharp as they come, likely never shown a polishing wheel. Factory brushing is visible on the lugs. The case back displays such little scratching that it was either always worn on leather or never worn at all. The calibre 125 is said to have been recently serviced and running well. It comes from a well regarded retailer.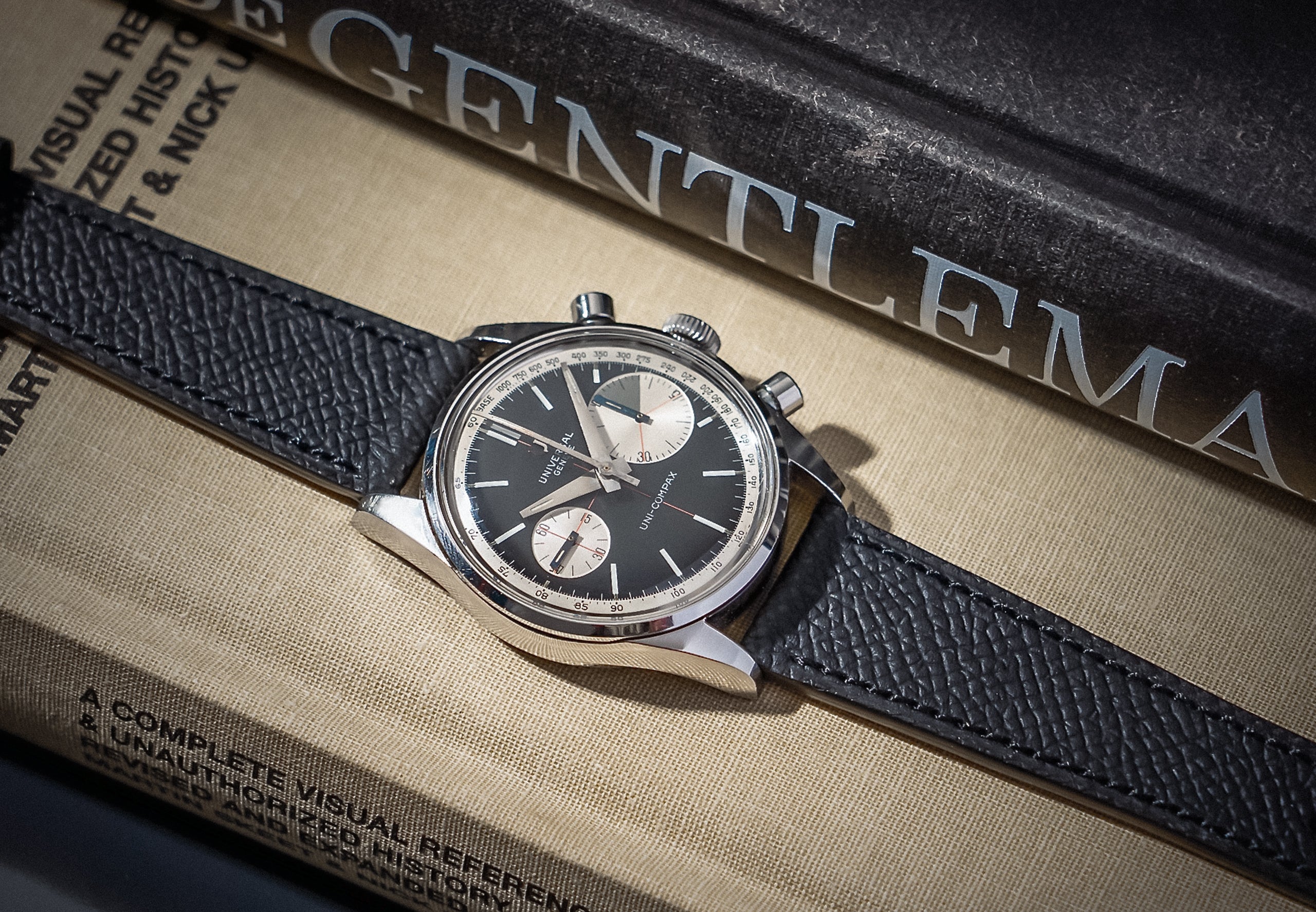 Find this Big Eye here from Watchworks Haarlem for 21500 EUR.