Tropical Gilt 7928 Tudor Submariner
If, as Lord Harold Samuel popularized, the three things that matter in property are location, location, and location, then I'm here to state that the three things that matter in vintage are condition, condition, and condition. This is taking authenticity, originality, and provenance for granted. Auction results, private sales, and enthusiasm confirm this simple fact. Once in a full 1518 moon phase, condition alone is enough for a watch to make the grade here. Such is the case with this tropical gilt 7928, which may in fact be the most attractive standard Tudor Submariner my eyes have ever yet met. This is, very simply, Tudor Submariner as God and The Wilsdorf Foundation intended.
Tudor's Submariner line began in 1954 with the 7922. This 7928 came into the picture in 1959 with several upgrades. The depth rating doubled, crown guards were added, and new more legible dial was designed. Its Fleurier 390 is a simple but robust powerhouse. There's no mistaking the tool-appeal on offer here. This watch has all the ethos of modern Sinn, half a century earlier. The purposeful design has carried through today in Tudor's lineup, perhaps most so in the Pelagos. But then there's the antiquated charm of gilt dial finishes, a rose signature, and smiling self-winding font. A pleasant contrast, to be sure.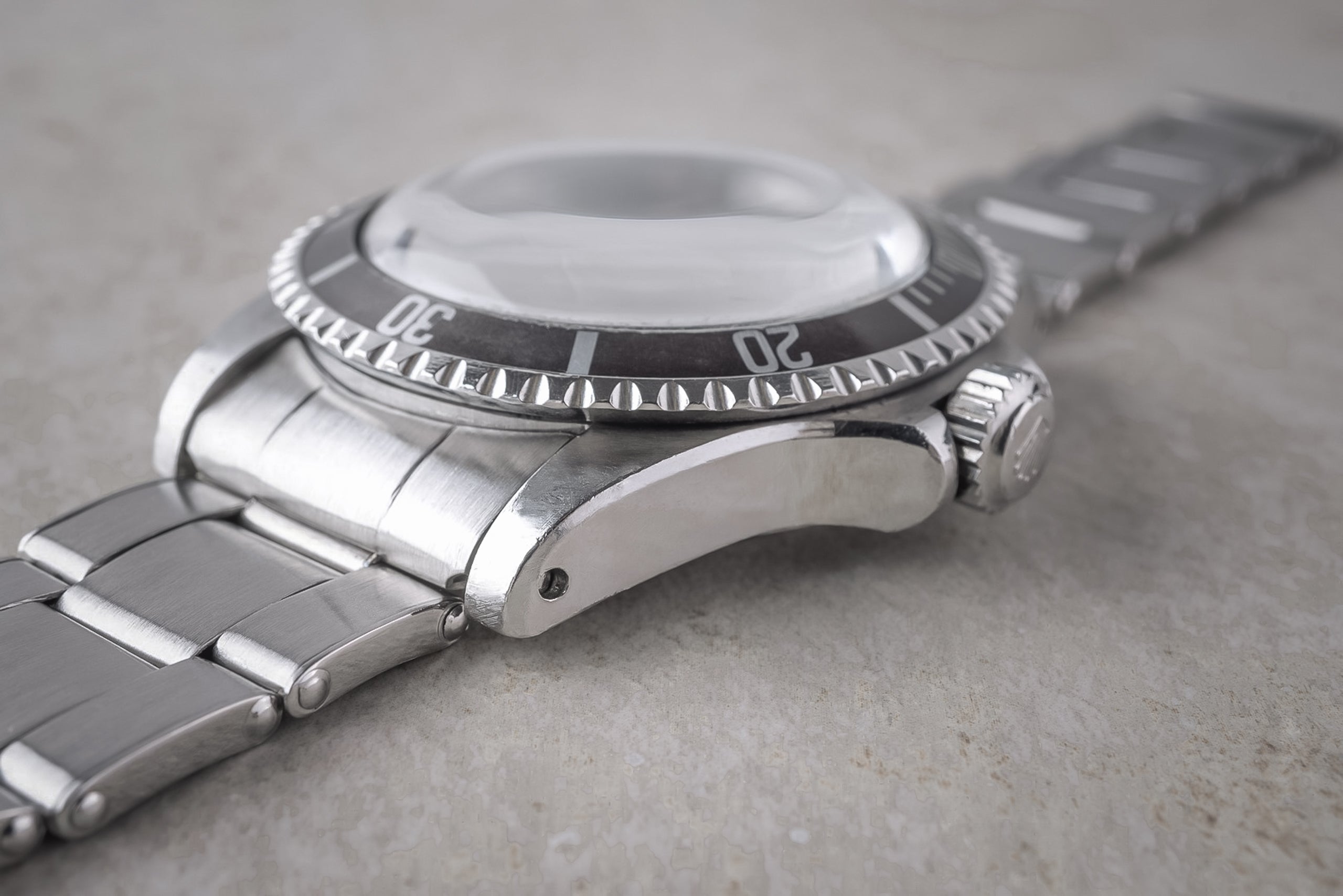 Now allow me to clarify why I opened with condition. If you take a close look at this high-res lug profile, you'll notice the strength and shape of its original outside bevel. The same can be said of its bezel's angled edge. Even the lug holes are not rounded out. Yes there's surface wear. That's what you want to see. Furthermore, the dial is a fantastically even tropical tone with matched original lume application in a full undegraded gold. All fonts, including the gilt chapter ring, are clearly visible. The handset has not been refinished and holds a slight amount of corrosive patina. The acrylic crystal is an original superdome, and it comes on a correctly stamped original 7206 bracelet. Find me one better. But you won't, because you'll have bought it first. It comes without box and papers from a small German retailer.
Find this 7928 here from The Watchguy DE for 31500 EUR.