The Earliest Travel Time: Patek Philippe 2597
Developed after the initial Worldtimers by Louis Cottier, the 2597 is damn cool Travel Time from the very start of the jet age. The reference can be thought of as a 570 with a little je ne sais quoi complication. The watch featured an early iteration of a travel time, effectively: its wearer could push one of two buttons on the case side to advance or retard the hour hand incrementally. This is arguably the world's most elegant, enameled travel companion and one rarely seen in the secondary market.
Two series of the 2597 exist. The series one is what we see here, a three-hand advance-able travel time. The second series incorporated a fourth 'travel time' hand to advance or retard the hour, which jumped out from below the third 'home time' hour hand. The four-handers are somewhat more collected though in truth any example of this reference is just an incredibly rare find. By comparison, the four-hand 2597s are well above 500K USD. The first series is somewhat more attainable, though still very decidedly a grail watch.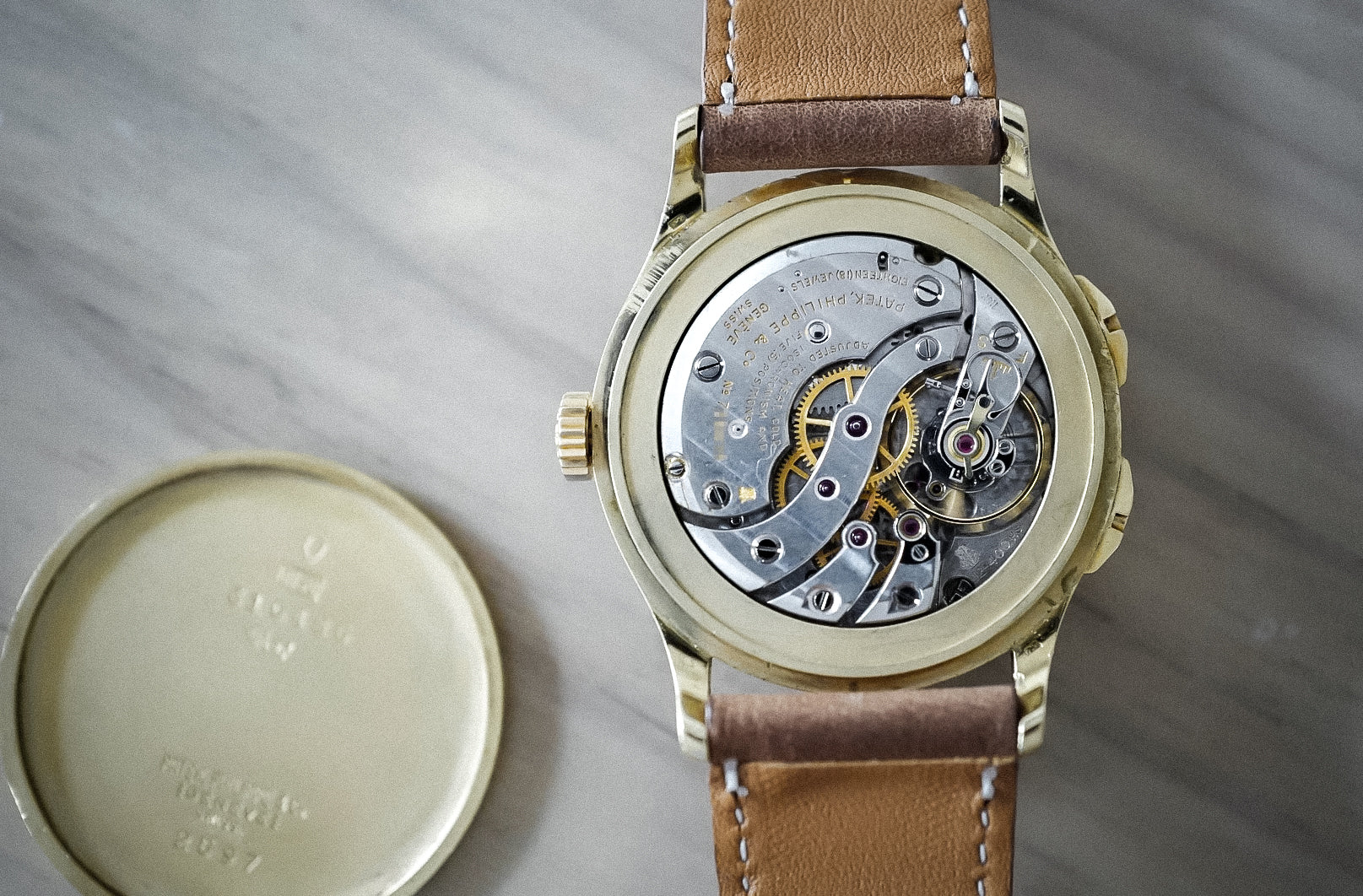 The 35.5mm case on this example is lovely. The 18K gold has not seen polishing or indeed many knocks. Its enameled dial appears strong an original. The movement is functioning appropriately as one would expect. It comes with an extract of archive from a well-regarded retailer.
Find this 2597 here from The Keystone for 105000 USD.