Seiko 5719-8980 'Olympic' Monopusher
Increasingly, modern Seiko enthusiasts are pushing deep into the brand's back catalogue and creating excellent scholarship. That creates intrigue, collectors, and value. Remember Bonhams' controversial Seiko-Only auction last year? That was the hallmark of a market entering the public consciousness. One of the darlings from Seiko's deep history, for both its innovation and historic significance is this: the 5719 Monopusher.
In 1964, Tokyo was set to hold the Olympic games. Seiko were selected as the official event's timekeeper. This would not only be the first ever Asian-national Olympics, it would be the first to be broadcast live through satellite. This was a big deal. Seiko created a veritable plethora of timekeeping devices for Japan's celebration of emergence to the world stage. Among them, Seiko's first ever mechanical chronograph calibre.
It was a 21 jewel, 6mm-thin, column wheel, robust, manually-wound monopusher way ahead of its time. It could run for 38 hours with chronograph engaged. The steel case Seiko chose to house that calibre came in at just 38mm, perfect for most of us. Its aesthetic and design have aged remarkably well and seem to capture the enthusiasm of a nation. Seiko recently released a reissue SARX069, but this original has the hearts of all collectors. This is a desirable bezel and dial combination, and quite a rare one at that.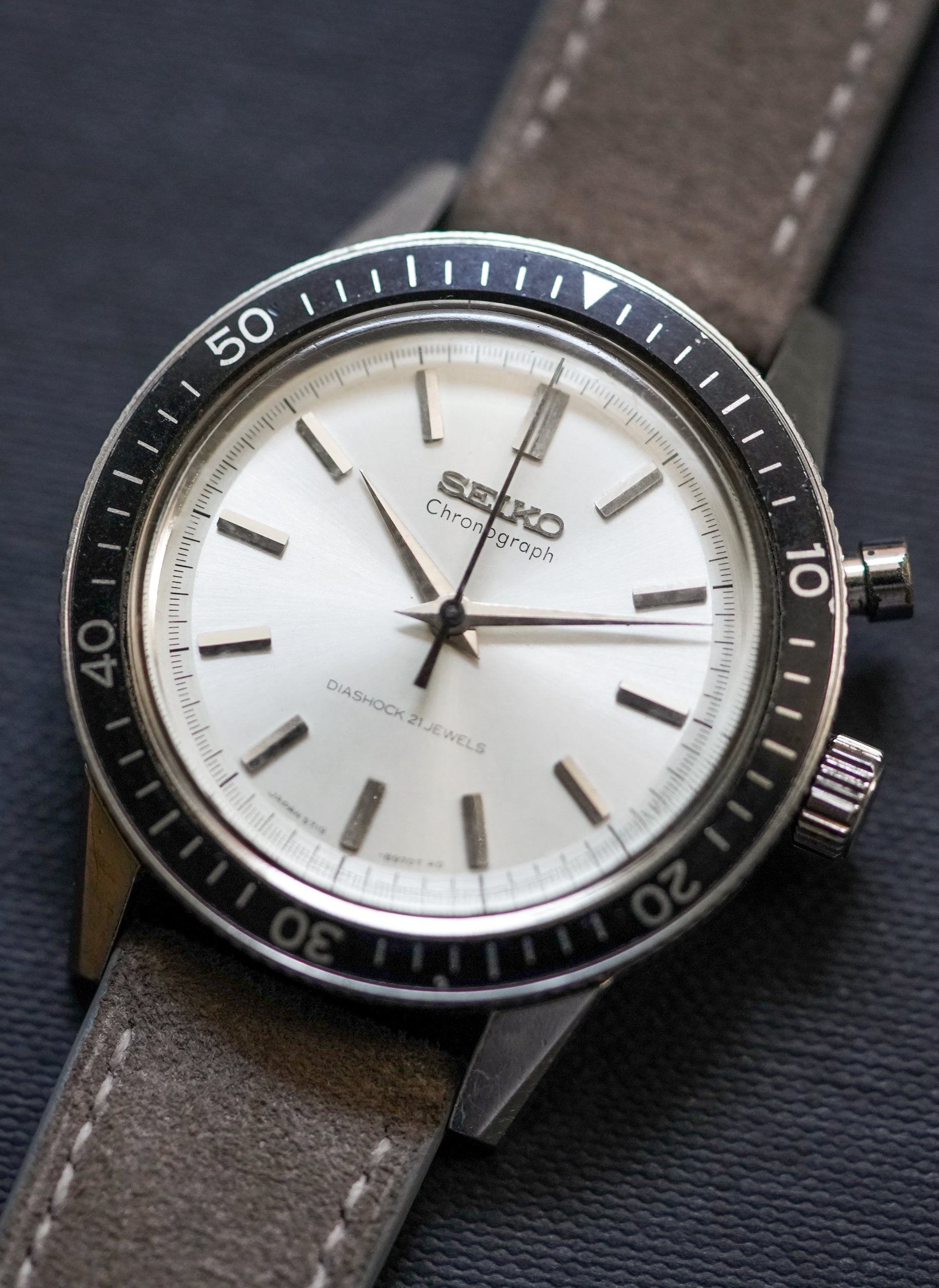 To be straightfoward, this is a stellar example. Its dial is unmarred, its bezel is without serious dents or scrapes (rare for these), and the case appears unpolished with bevels proud. The chronograph is running well and resets to what looks like a precise zero (often a problem with these). It comes from a private collector in the UK.
Find this Olympic Monopusher available here from @pleasegivemecashmere by DM on Instagram for 1950 GBP.