Seiko 5 Rally Diver 6119-7170
The Seiko 5 is a watch that needs no introduction. I would be willing to bet that brilliantly humble, mechanical yet economical platform guided at least a quarter of you into the financially disastrous hobby in which we now reside. Recently, Seiko collaborated with fashionable upstart Rowing Blazers to release a few limited editions. They were an instant success, for which I choose to credit Eric Wind: the absolute nicest guy I've yet met in this watch sphere. Seriously, he's a fucking legend. One of those designs was a bit more of a throwback to Seiko's back catalogue than the others. It was a throwback to this: the early Rally Diver (and for those of you deep in the Seiko cult who will call me out on the 6106-7119 actually coming first, yeah but try and find me a decent one . . .this doesn't count).
The Rally Diver were a series of 70 meter sport divers that ran through late 60s to the early 70s. Their chequered bezel inserts so inspired the name, given to the series by modern collectors. The reference 6106 series were released first in very small quantities, followed by this 6119. The chronology is a little muddled, as the two references were produced simultaneously for a little over a year. This 1969 example is from the start of the second series, being among the first to have the classic '5' logo emblazoned on its dial.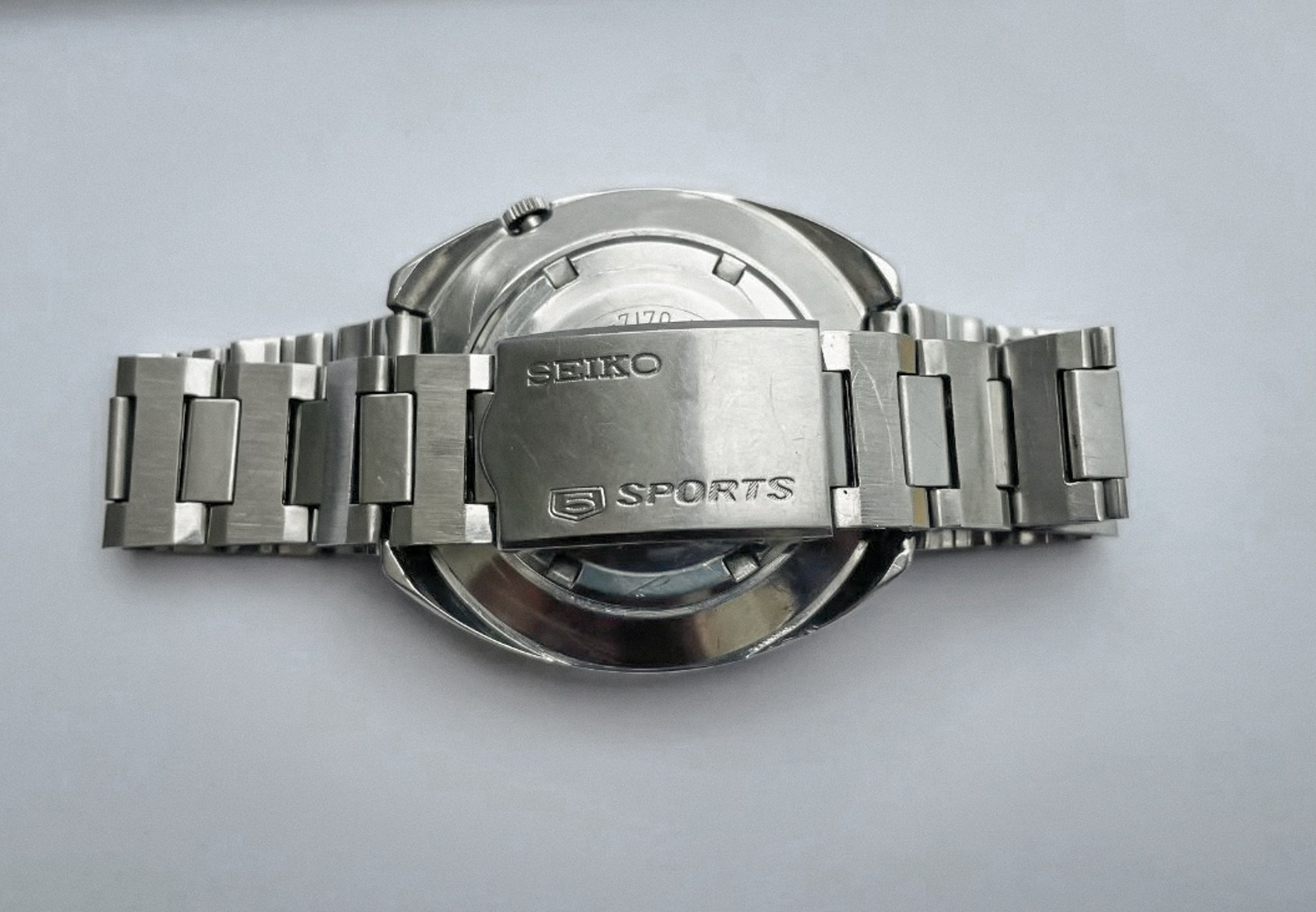 This is one of the better Rally Divers I've hit on, though not perfect. Its dial sports light markings and the lume has faded marginally to a grey tone. Its all important bezel is not terribly ghosted with only has surface wear visible. The case is still showing its brushed finished, though there's surface wear deep throughout. Its flanks may show light signs of polishing, but honestly it's hard for me to say definitively with the photos provided. It comes on an original bracelet from a private collector in Venezuela.
Find this Rally Diver here on Chrono24 for 658 USD.