Scarce Speedmaster: White Gold Apollo XI 3692.30
In today's edition of rare Speedmasters you probably won't see again this year, here's the white gold Apollo XI. The lovely thing about white gold Speedmasters, as platinum, is the stealth wealth. If you're not a fan of metallurgy, and most aren't, it looks like a steel Moonwatch at a glance. Only you know it's gold because: (1) it feels like a 15lb weight is strapped to your wrist and (2) your bank account overdraft.
This numbered series of 500 watches was released in 1994 and features Omega's 864. This is a rhodium-plated, Geneva-striped version of the cal 861, finished appropriately to be viewed through its sapphire display back. In addition, there is a commemorative engraving on the blank case side. The watch was optioned on either a leather strap or white gold bracelet (3192.30).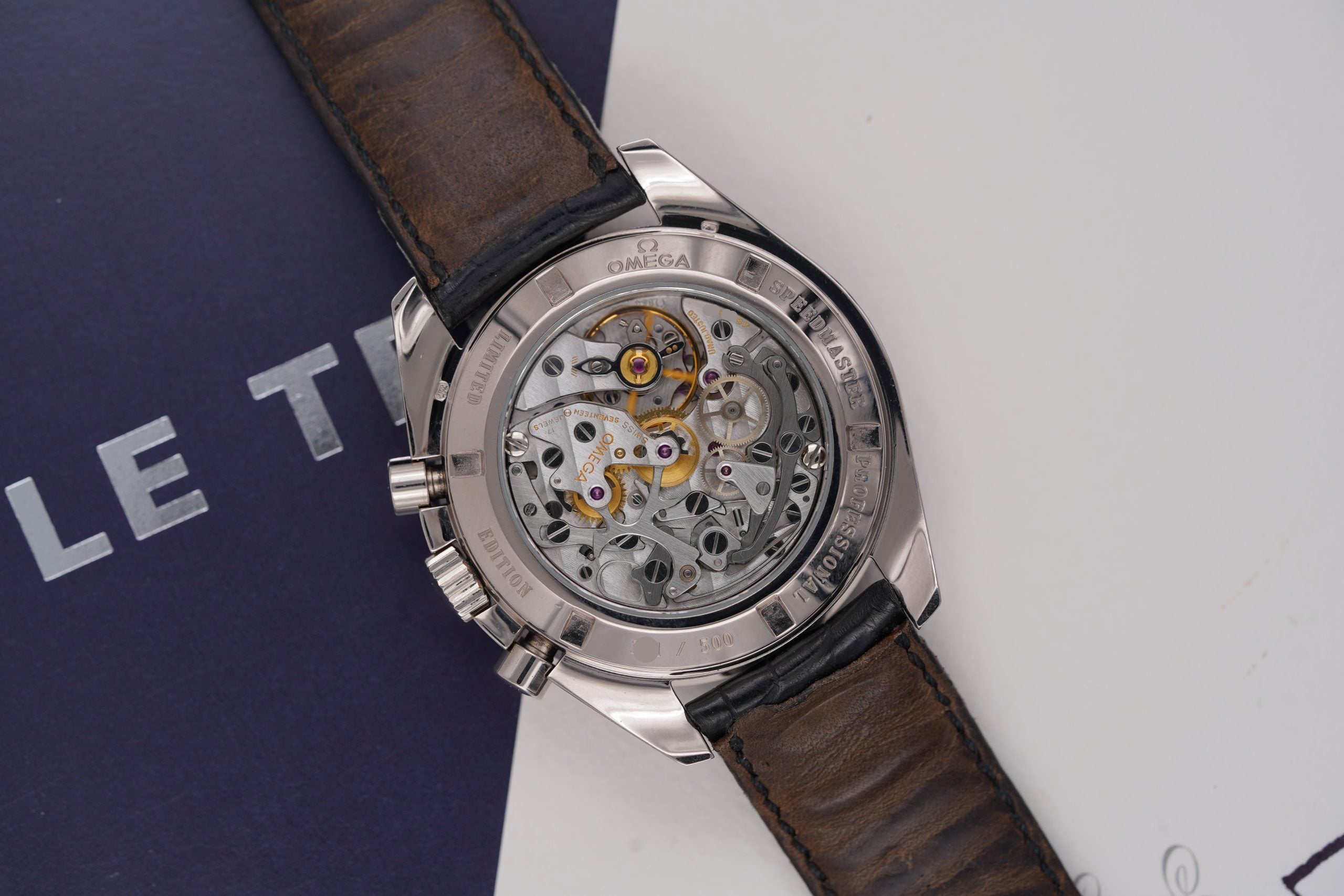 Even in today's surplus, there are not many of these kicking about. In a decade watching the market as a hobby, I've seen four and two were at auction. IE this is only the second private seller example I've ever seen. And it's a damn good one.
The dial has Ts flanking Swiss on both sides, which would indicate that it is not a service. The case presents quite strong edges and a sharp commemorative engraving. The display back shows an all correct 864. What's more its a full set. A real full set, with the wooden box and original historic book. That's as good as it gets. And, when you think of what a Zenith Daytona of this era sells for (of which there are orders of magnitudes greater production), it's not even particularly extortionate.
Find this white gold Moonwatch here from known seller Perusia for 23000 USD.