Sandoz is not a name you frequent until you reach the dark dusty corner of a Redbar meetup. At some point, perhaps five years into your journey, you'll come across one. I remember very specifically the first model I ever saw, a Monsoon very similar to the piece we see here today. You may better know Henri Frédéric Sandoz from his work for Cyma in the early 20th century. However, the manufacture bearing his name survived through the decades in various guises. The Swiss arm was most highly prized, and probably near their height in the late sixties. That's where this abstract beauty hails from.
The Monsoon sported a somewhat bizarre design. The dial is vaguely reminiscent of the roulette Omega Soccer Timer or Monte Carlo with contrasting colours and radial roulette patterns. The case is a perfect (for me) 39mm with a massively domed plexi crystal. The case sports two signed crowns, the top rotates the month wheel and the day/date/time are controlled through a quick set on the bottom crown. Even though this watch looks like an off-brand super compressor, it is not an outright diver. The watch is just a peacock in its design, in every single way.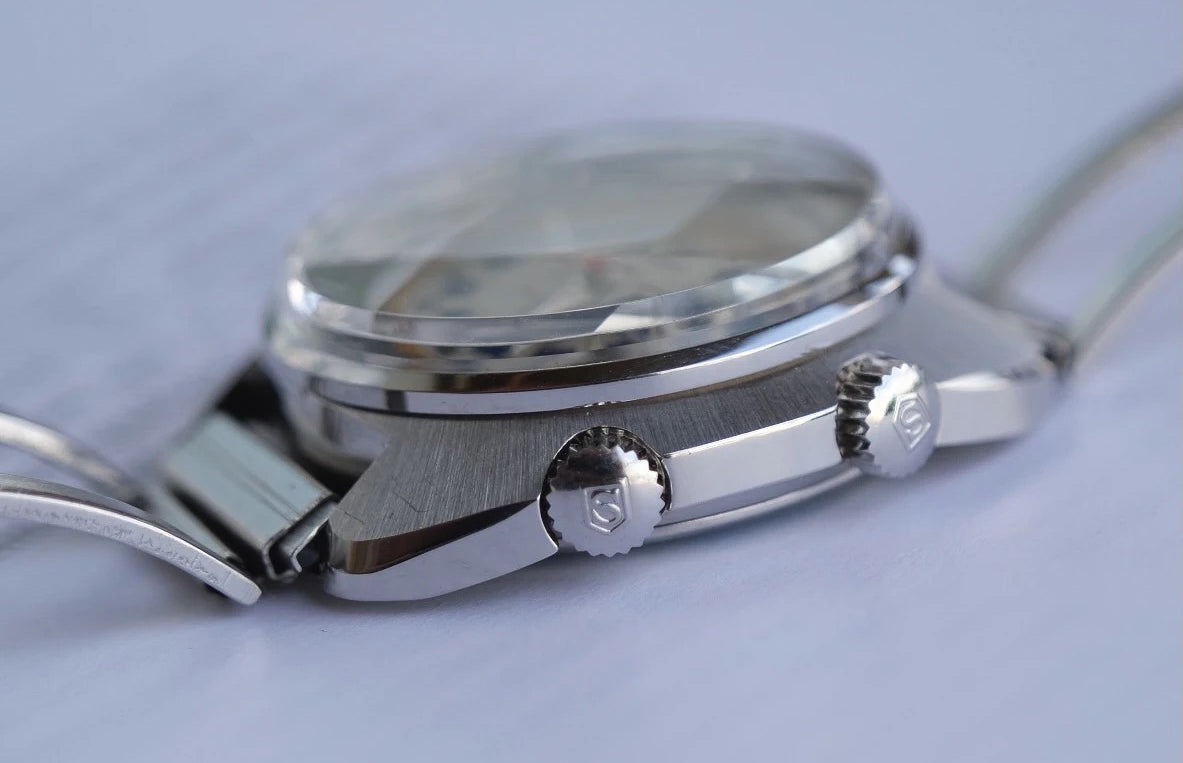 This example presents with a strong case and is said to be in NOS condition overall. There is a small scracth on the lower left lug. Its dial is in incredible condition. The watch still sports its protective blue wax cover. It comes from a well-regarded retailer without papers.
Find this Monsoon Roulette here from Watch Garage for 1000 EUR.