Royal Blue E855 Jaeger-Lecoultre Memovox
The Memovox is an alarm watch with an attraction that runs deep. If know enough about watchmaking to know that Jaeger-Lecoultre are known as the watchmaker's watchmaker within Switzerland (meaning many Swiss brands quietly utilize JLC's engineering skill in order to aid their own efforts), you probably are already infatuated with the charm of this 1960s dresser. You have seen the Lapis Lazuli. Today, I am fortunate to be able to present an even rarer variant: the Royal Blue E855.
I've written about the history of JLC's Memovox before. The model has an intricate bloodline. The E855 is probably the most instantly recognizable silhouette of vintage Memovox. If Mad Men had a better costume designer (admittedly for a very small audience to recognize), this JLC would have made an appearance. The sky blue variant is rare, sporting, loud, and discreet all at the same time. In addition, it sports one of the best plexi crystal domes of all time. Shown here with its original Gay Freres bracelet, it is a piece any collector will respect.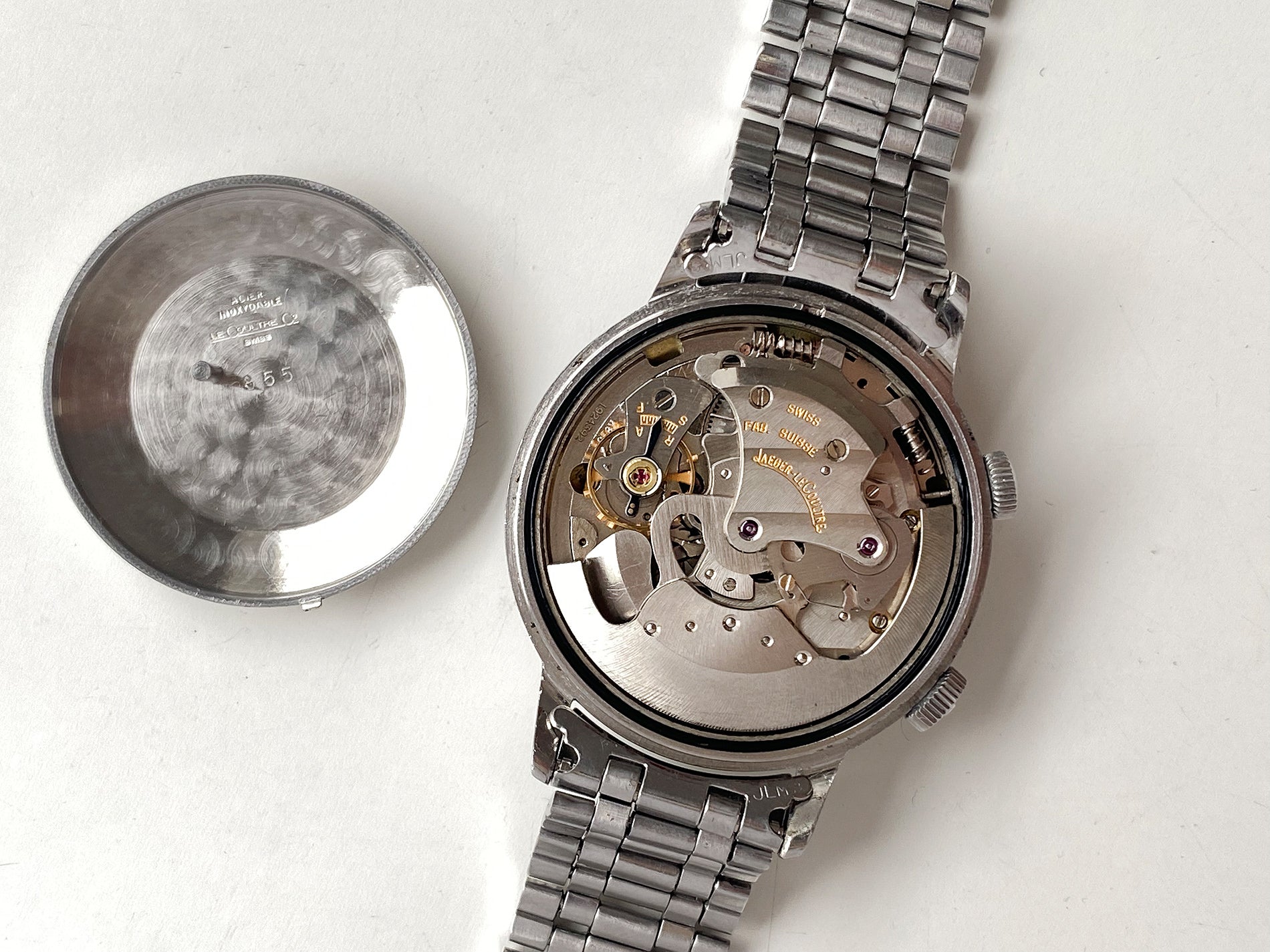 Let's talk condition; this has it. The ever-important royal blue hue is as strong and unfaded as possible for a 70 year-old production. The tritium plots and other markers are completely perfect, slight patina developing. Its dual crowns appeal original and the same can be said of its bracelet. The K825 bumper movement is uncorroded and the springs don't look at all aged. This is a watch you want. It comes from a well-respected online German retailer.
FInd this Sky Blue Memovox here from Rarebirds for 7700 EUR.