If a watch could speak, some of them would have lived rather mundane lives. This one would have stories to tell. The 5512 with pointed crown guards is a very rare milsub variant. Produced in two runs between 1960 and 1961, the total run is an estimated thirty examples. All were supplied to the British Ministry of Defense, particularly for Naval Submariners and mine-clearance personnel. Often these watches are only seen at auction, where the story has been decoupled from its object. This example comes directly from the original owner, story in hand.
The original owner of this milsub was served on HMS Defiance and Splendid (S106), a diver in the Royal Navy. One only need quickly dive into Wikipedia to read the interesting backstory of each vessel's contribution. Milsubs are particularly desirable for their storied histories. This one has that in spades. In addition, it is an early run 5512 with pointed crown guards, something that is now considered desirable by Rolex collectors in standard Submariner variants. Any milsub is increasingly rare to find on offer outside of Phillip's, Sotheby's, or Christie's. Sometimes spending hours searching for something particularly interesting really pays off. Today is one of those days.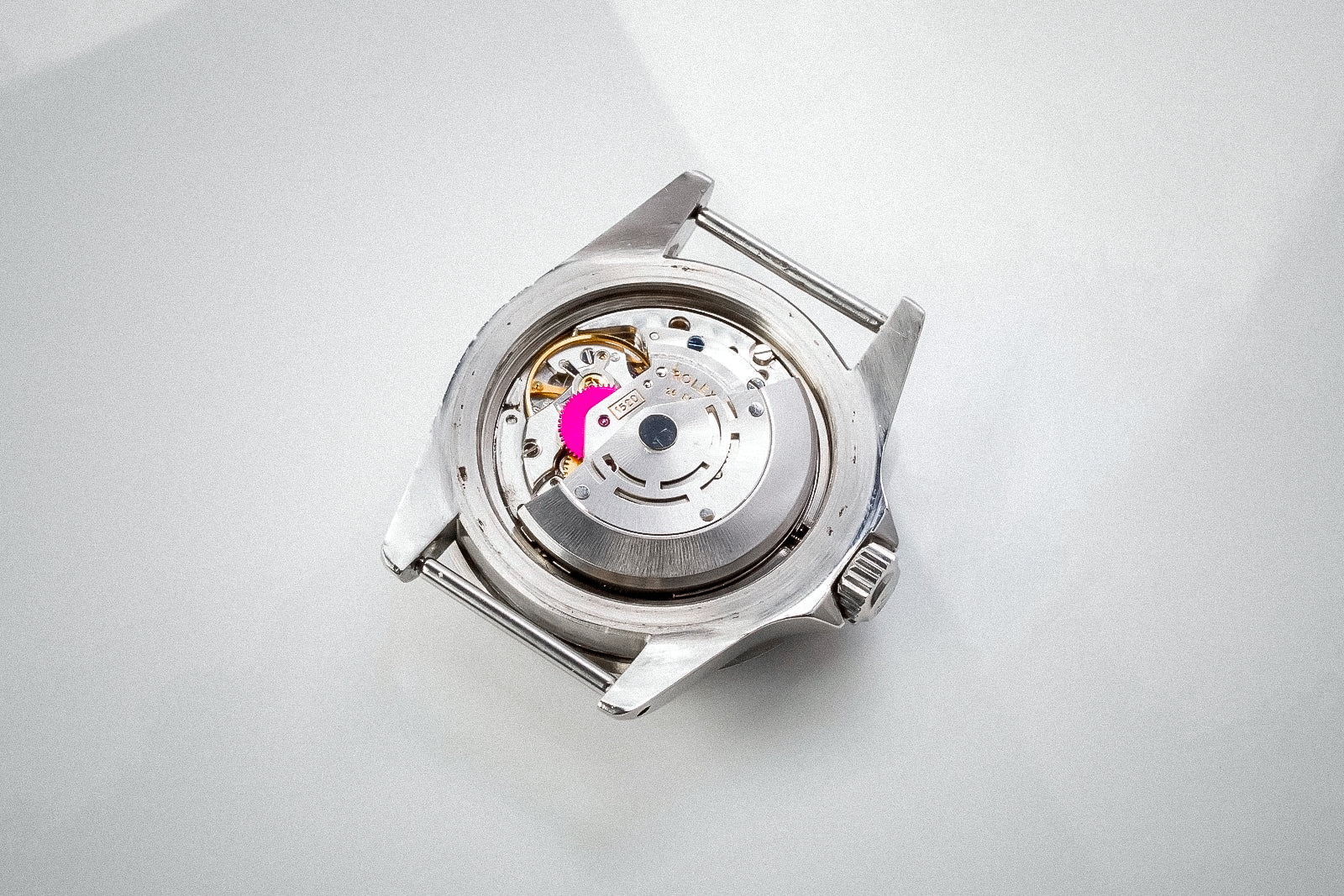 In terms of condition, which doesn't really matter here, this Submariner is strong. To get this out of the way, Rolex St James recently serviced it and provided a confidence of authenticity. It has had two services by Rolex to confirm this, in addition to the case back checking out. For a watch that was issued to be abused, it is lovely. Actually, for a Submariner, it is lovely. The case bevels are sharp, unpolished if I had to guess. The bezel is very black, pearl intact. Likely not worn daily. Its dial has lightly yellowed tritium matched in its handset. The famed tritium designating circled T is proud and clear above the depth rating. The whole package is lovely. Worth noting, this is a 5512, not a 5514 or 5517. The drilled lugs are correct. It comes from a well established retailer.
Find this 5512 Milsub here from Maunder Watches for an undisclosed sum.