Philippe Dufour Simplicity
What ink remains to be spilled on behalf of the Simplicity? This is it, as good as watchmaking gets, independent or otherwise. Where Patek Philippe are undisputed masters of their craft, that is an effort of some 1600 people to elevate watchmaking to an art. The Simplicity is one man's effort to distill heaven into wrist format. If independent watchmaking were a culinary effort, this is The French Laundry: classic and unimpeachable. Dufour started his eponymous brand to bring back the long-lost style of 1850 to 1920s Vallée de Joux watchmaking, to resurrect the golden years. He did not do that. He approximated perfection.
In all his time as an independent watchmaker, Dufour has only ever made three models: the Grande et Petite Sonnerie, Duality, and Simplicity. The Simplicity was the last to join the lineup, standing in stark contrasted to the complicated movements which came first. The idea was to have a clean canvas on which he could demonstrate his unparalleled finishing. The simplicity exists to not distract from the level of attention which every nanometer of its metal has been given, all with only traditional tooling and techniques. His work, performed while smoking a pipe, is an anachronism; much of the very best knowledge of traditional watchmaking has been lost. Dufour's studies brought it back.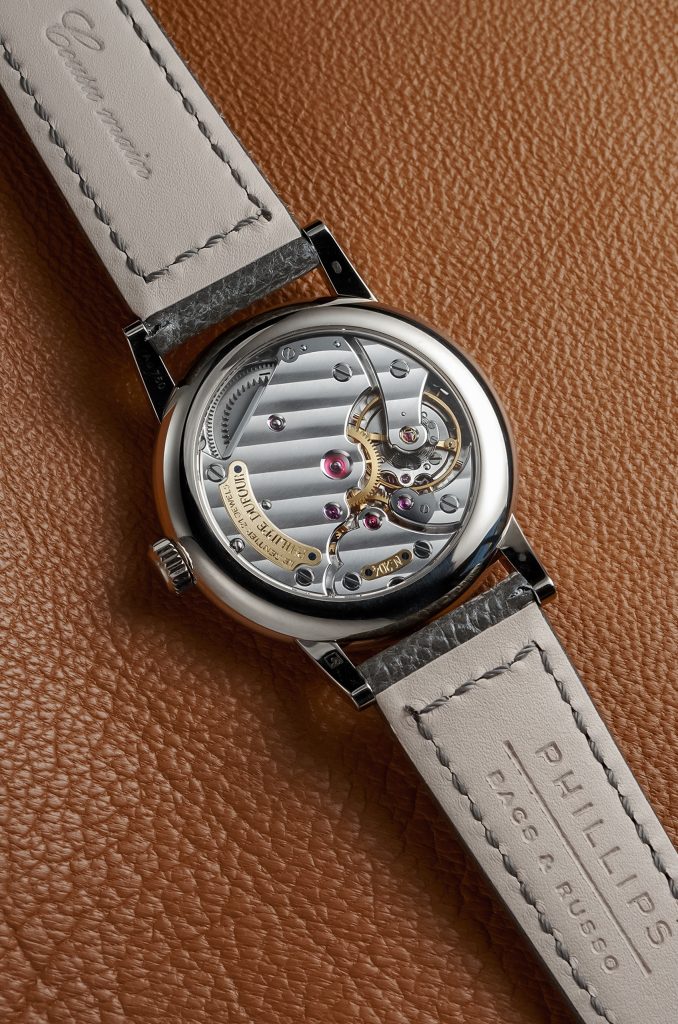 Many of the world's top watchmakers and collectors will cite one of the three Dufour models as the 'end game'. Like many independents today, the Dufour order book is full and closed. Every watch to come out of Dufour's workshop from now until the master no longer practices is spoken for and every watch which comes to market causes a war amongst bidding parties. It is understood that ~215 Simplicities exist, and a few more will be made. This example is special for its white gold 37mm case and slate grey dial with Breguet numerals, rarely seen. Further, the numerals contrast the case metal in pink gold. It is possibly a unique combination. Expect to well, and I mean well, exceed the estimate here.
This example is, aside from its rarity, perfect. Little wear. None worth noting. It is accompanied by a Certificate of Origin and original box, as part of Phillips' upcoming auctions.
Find this Simplicity here as part of Phillips 2022 Geneva Auction XVI set to hammer 5 Nov 2022 (estimated 350,000-701,000 USD).