Patek Philippe 533 in Rose Gold
When one thinks 1940s wristwatches, dedicated big pilots, telemetre scales, and Compaxes race to mind. There was, however, a more celebrated side to watchmaking that continued through hardship. Not every movement was intended to be a tool. Patek Philippe, Vacheron Constantin, and Audemars Piguet made extremely refined chronographs in the period where they were just proliferating. One such example is this: the 533, one of Patek's very first chronographs manufactured at scale.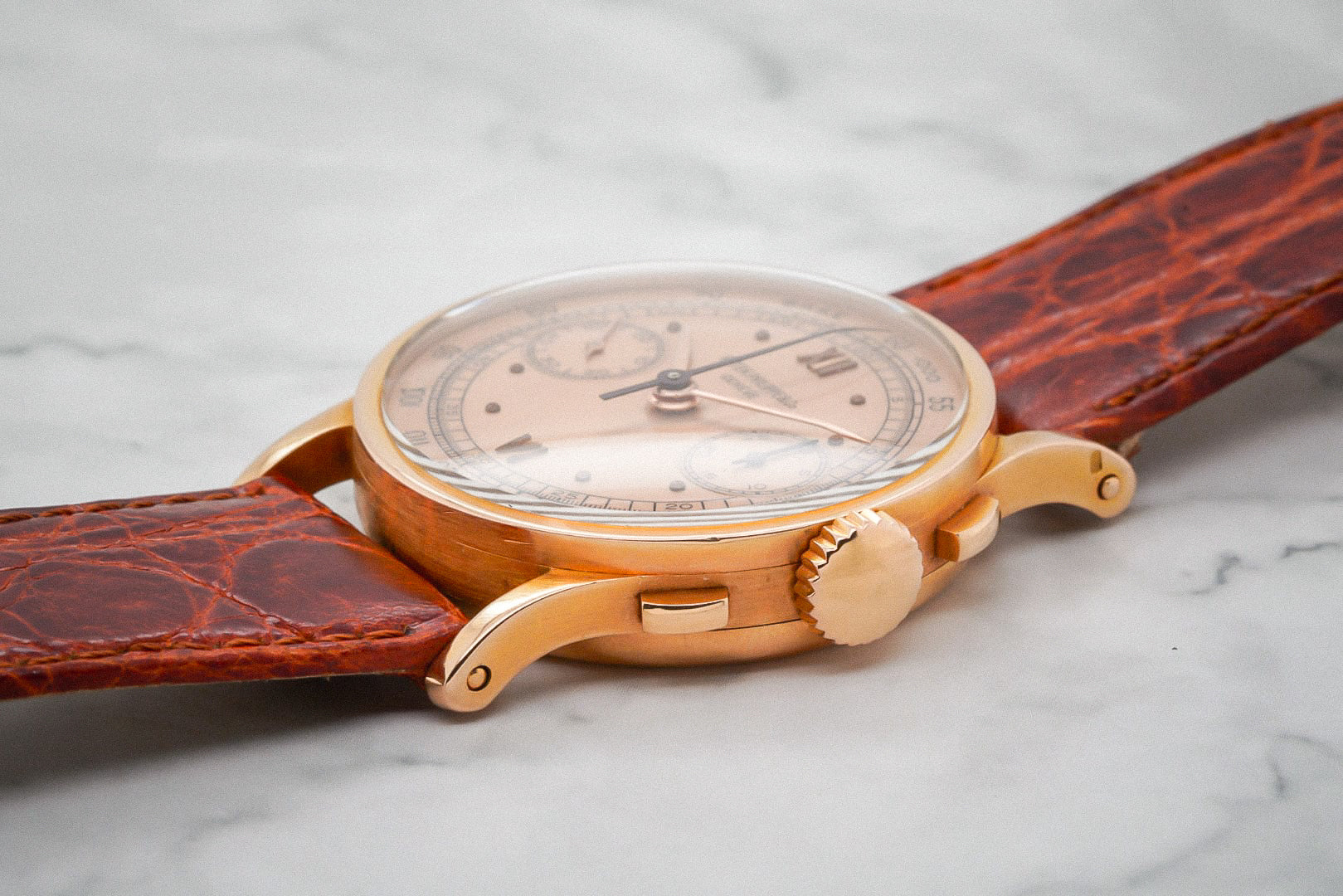 Only 150 reference 533s are known to exist by Patek. It is as attractive and as rare as true haute vintage comes. The 533 differs from the reference 130 in a flat rather than convcave bezel. Most were produced in rose gold, with a literal handful-worth in other metals. The watch utilized a modified calatrava case with extended lugs. The cases were made by Vichet and the dials by Stern Frères. A few were fitted with pulsations scales, but most with the tachymeter scale shown here.
The example shown today presents very well. Its case is strong and the same can be said of its dial. The grace which with this has aged is truly remarkable. Let's have a standing applause for Patek's craftsmanship and restrained design. It comes with an extract of archive confirming a 1947 production. The watch comes with its original box and buckle from a well-regarded retailer.
Find this 533 here from Menta Watches for listed as POA.