Franck Muller 7000CC Tuxedo Dial
While Franck Muller is known as the 'master of complications', it is his single complication watches which have stood the test of time. While I think most, myself included, admire the extreme creativity on display in some of his more eccentrically vivacious offerings, there is a distinction drawn between admiration and the want to engage with a watch. That said, there is a distinct visual language permeating all of Mr. Muller's creations. When pared back and viewed through a more classical lens, his craft and enthusiasm shines even brighter.
FM's early watches were not the tonneau cases generally synonymous with his name . . .and the 90s. No, Muller's early work was distinctly classic and inspired by his time working as a restorer under, you guessed it, Patek. The 7000CC was created in the early 2000s in an earnest attempt to recall the magic of those budding times. It is a 39mm white gold straight lug case with throwback screw bars to attach a strap. The crystal and bezel have a massive dome not commonly seen, even in the Patek's that inspired this aesthetic.
That charm is mirrored here in what some would call a tuxedo dial, contrasting a white and black sections but not in a full sectored manner. It is running his own FM7000 movement featuring a platinum rotor, 30 jewels, full perlage and fausses côtes where possible. The case is numbered individually. Total production is not known. This watch is something of a love letter in summary, much like the current vintage throwbacks we keep seeing today. However, Mr. Muller was revisiting his past in an era where most independents today were still learning the alphabet. Mr. Muller's middle years may occasionally get a hard time today, but let us not forget that when he focussed his abundant energy, his craft and design sense was up there with the very best. A forefather of independents and one who was fully dedicated to excellence both in wildly fresh takes or the classics.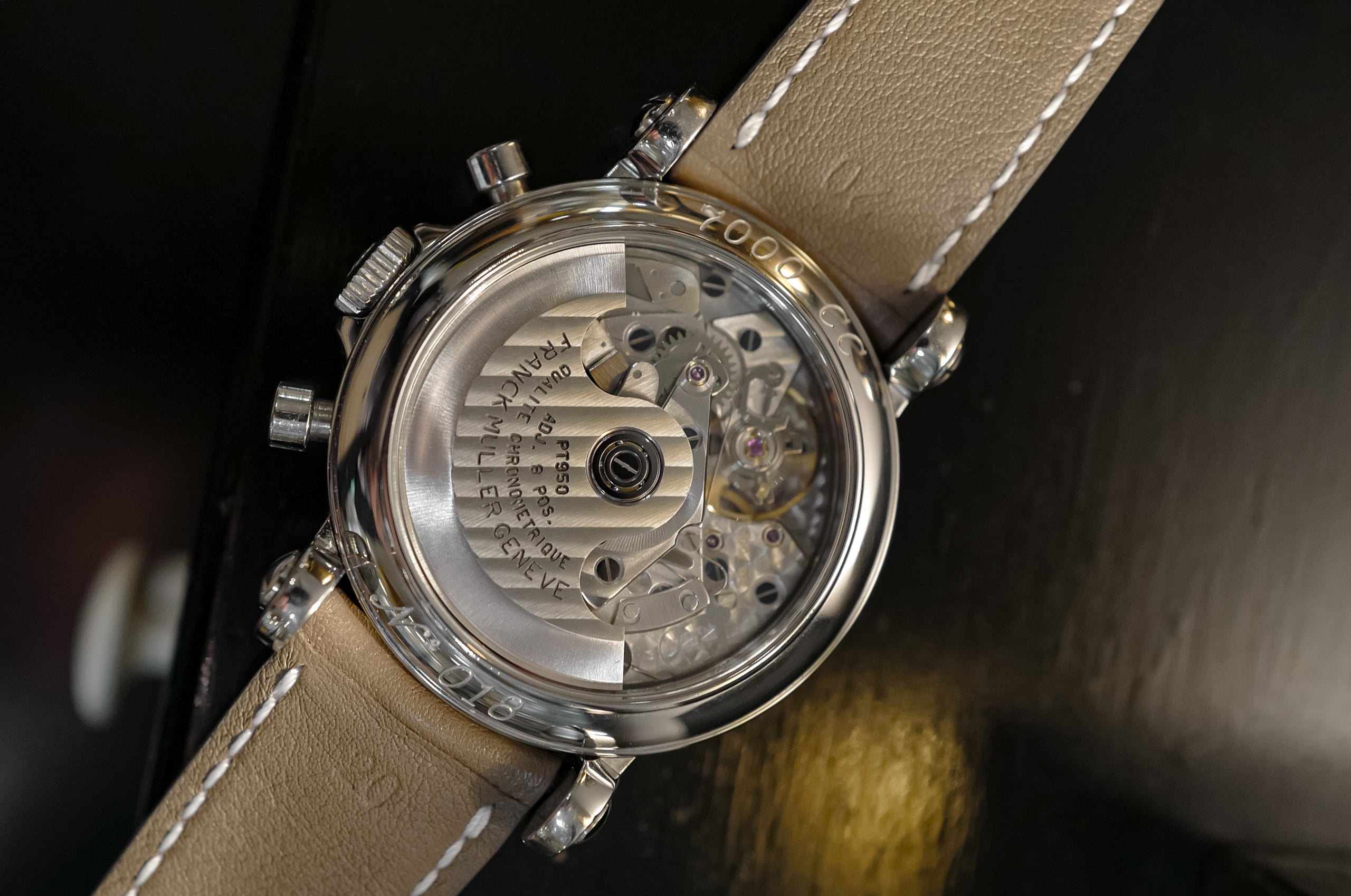 This example is sharp overall. The case has very light surface wear visible but no serious bashes anywhere to be observed. The dial is sharp, not tarnished at all in its two decades of life. The movement is running well and it comes from a well-regarded retailer.
Find this 7000CC here by DM from @antoine.de.macedo on Instagram for 9800 EUR.