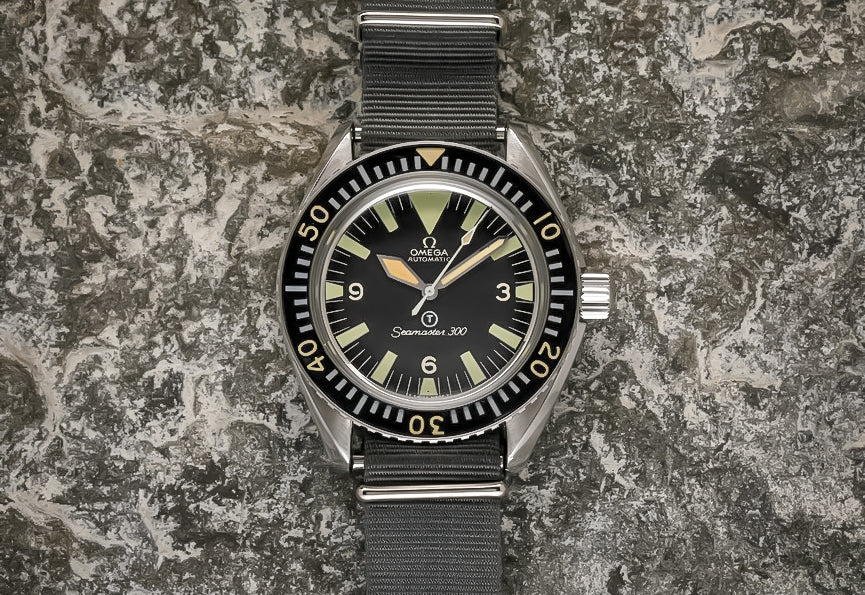 Milsub Alternative: Omega Seamaster 300 Royal Navy
The are very few divers I love more than the 165.024 generation of Seamaster 300s. There's something extremely special about the purposeful design and simplicity it offers, not to mention its fairly bulletproof caliber 552. If you know your SM300s, there is one undisputed king of the reference. This is it. Or rather, this is one of them. It's usually fairly rare to find even one T-signed SM300 in decent shape on the market. Currently, I suspect due to COVID, there are a few. The market's froth is our gain.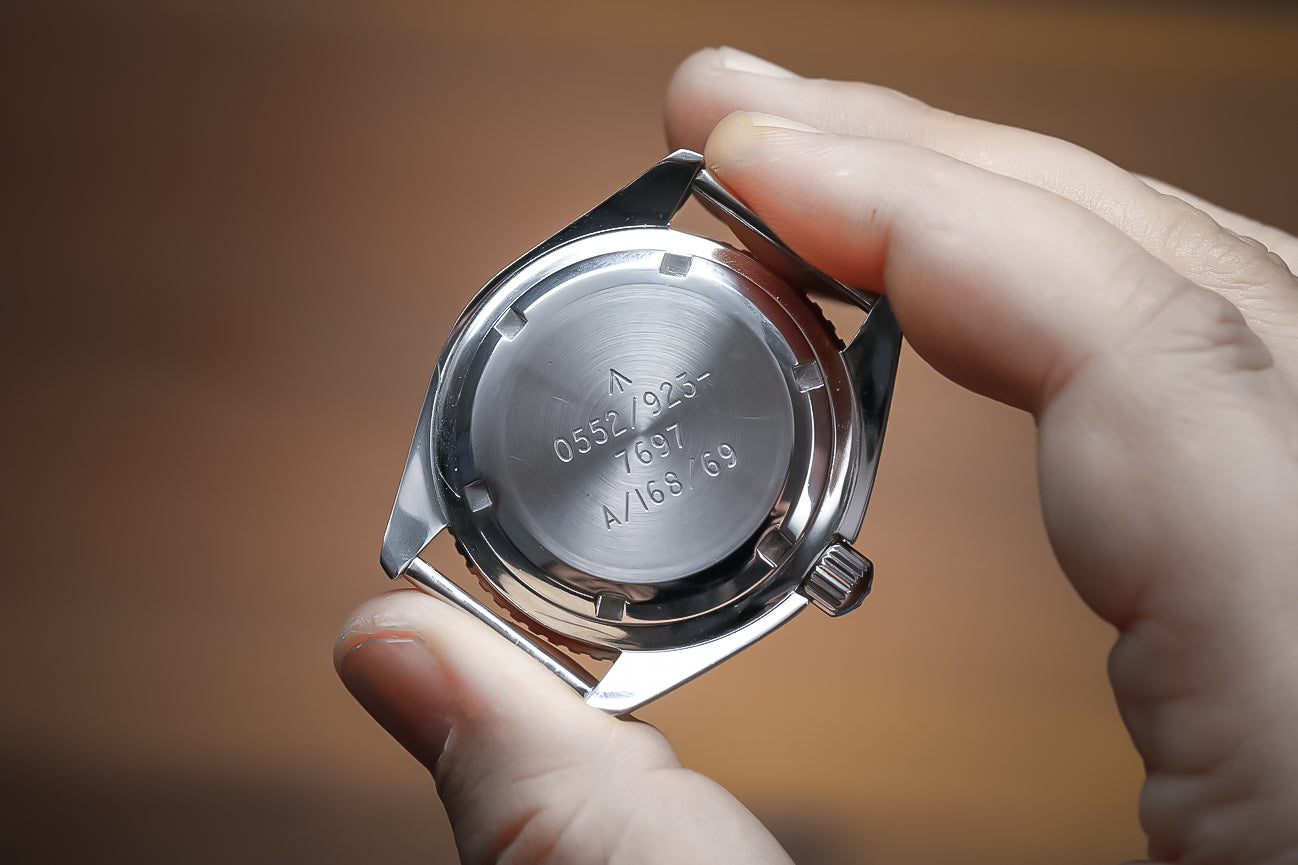 From what I can tell, this is quite an original example. The lume is correctly greenish as are the tritium hands and bezel. The case is marked lightly and unpolished. Its fixed springbars and sword hands just look mega. The military engraving on its back is all correct and surprisingly strong still. For a watch that was issued and likely saw hard action, it is remarkably strong. It comes with extract of archive from Omega and is retailed by one of the most established shops in vintage, the Davidoff brothers.
Find this Royal Navy Seamaster here from the Davidoff brothers for 78000 CHF.