Ludovic Ballouard Upside Down
One of the most singularly amazing recent trends of modern independent watchmaking is a decoupling of innovation from purpose. I've heard it said before that for something to be art it can have no purpose other than itself. In that regard, this Upside Down certainly earns its title as a work of art, though one glance at the case back could have equally convinced you of that. What innovation exactly am I referring to? If you're not aware, the Upside Down is so named for a mechanical complication that rotates its hour indices such that only the correct hour indicator is the 'right' side up. Is this strictly speaking useful? Not really. Is it an excess of mechanical innovation solely for its own artistic merit? Certainly. But there's more to it than meets the eye.
Mr Ballouard began his watchmaking career in Rennes, Brittany. The course included only a small six month window for mechanical wristwatches inside a three year study. After assembly of Lemania chronographs for a half year in Switzerland, Mr Ballouard began working on mechanical airplane instruments for about ten years. In that interim, the urge to start his own wristwatch venture began to creep into his soul. He knew he needed real experience and so wrote to Franck Muller for an opportunity. That job saw him through to studying under FP Journe for three years. After this robust experience, he was ready to embark on what became the Upside Down.
The inspiration for this project came to Mr. Ballouard while working under Journe. He saw the world around him going under post the 2008 financial implosion. He felt everyone had lost perspective; that what truly matters is living here and now. To remind himself and others, he sought to engineer a watch where only one hour marker would be correct: the present. The watch was developed quickly and without fault.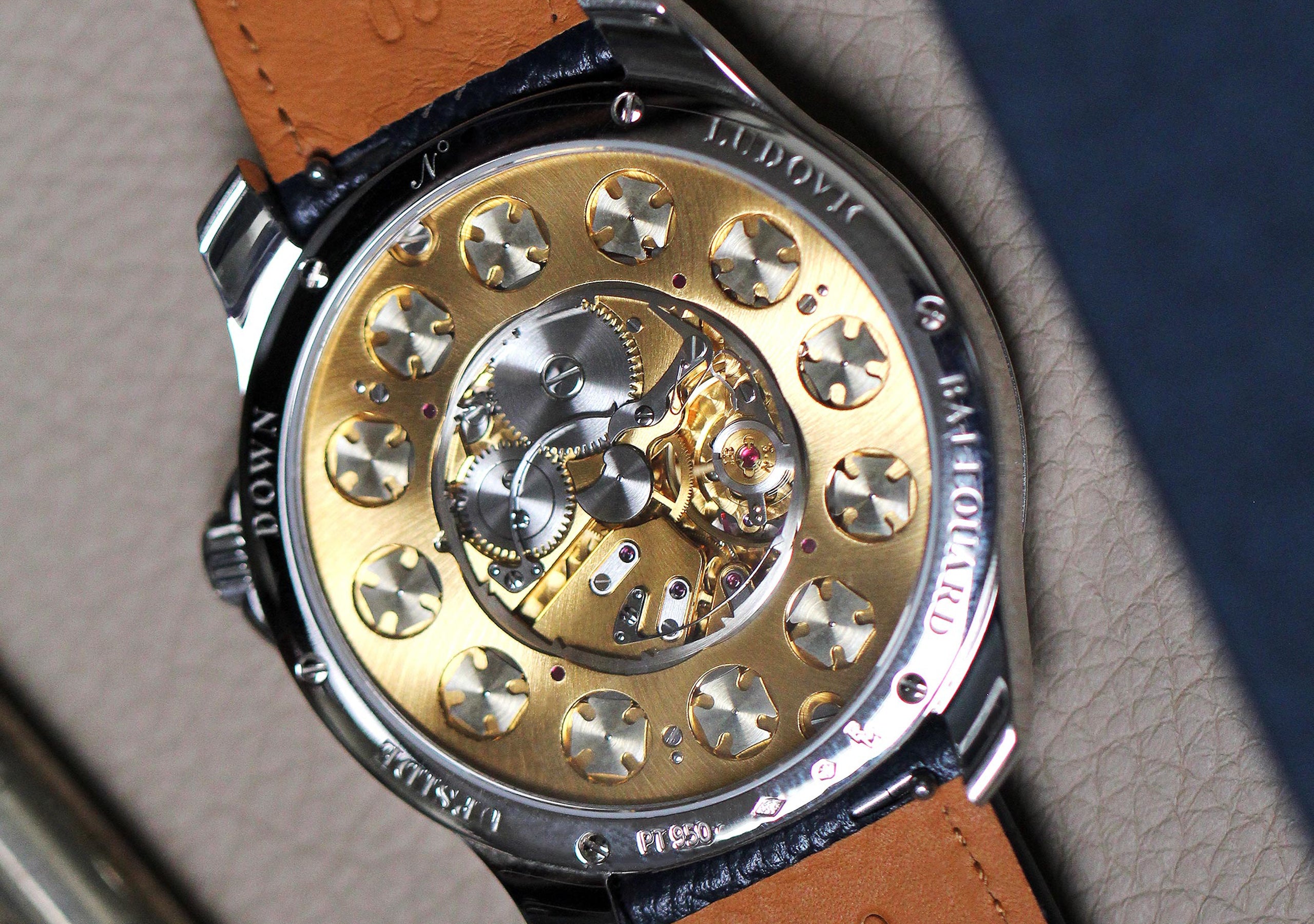 There was very little troubleshooting or fault with his engineering concept: the mechanism simple worked from the gate. The calibre B01 is developed in house to beat at 21600 vph for a 36 hour reserve. There are 51 jewels, all shrunk into a 41mm platinum case. The movement is finished to an industrial beauty, but not to the refinement of something like a Grönefeld. The beauty here is in the architecture, a series of rotating discs activated by an inner tensioning ring and snail cam. The watch is unlike anything else in modern horology in purpose and design.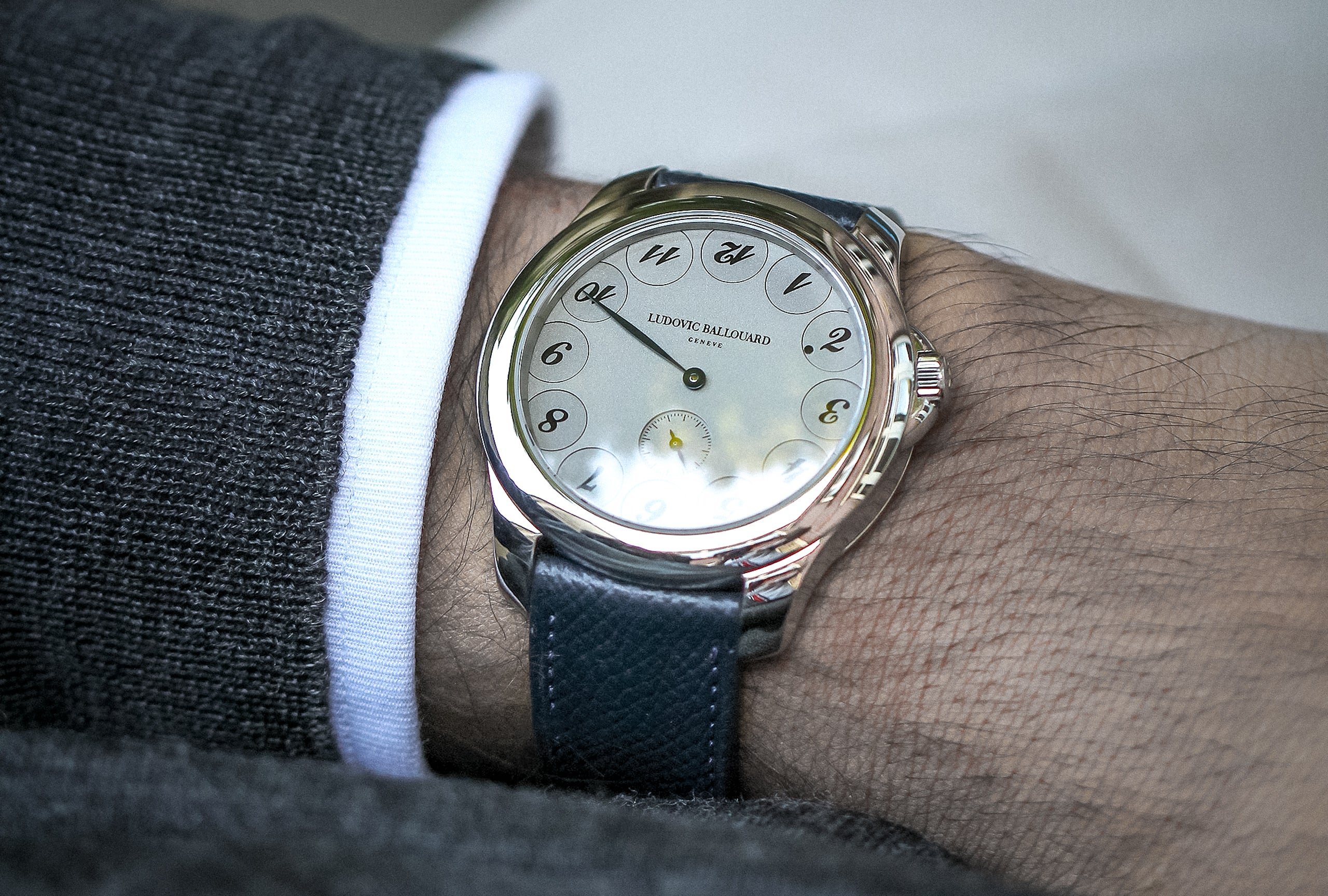 This example is from 2011 and worn sparsely. Its case is unmarked in any serious way. It is running without fault. A latter generation example, all kinks of the unique movement have been worked out. It comes with its original leather wallet from a reputable retailer.
Find this Upside Down here from Watch4moi for 56000 USD.