Linen Dial Vacheron Constantin 6782 Turn-O-Graph Thunderbird
Blurring the line between dress and sport watches, we have this vintage Turn-O-Graph from Vacheron which, as far as I can tell, has no weakness. Not only does it incorporate a rotating bezel, water resistance, yellow gold case with downturn lugs, and red triangle twelve marker, it has an extremely rare linen dial. This is not rare as in Rolex-linen-dial-rare. There is an estimated total production of one hundred VC 6782 across all variants. This linen dial is one of just a handful of known examples. Vacheron may be better known for their timeless dress pieces, however, with the increasing dominance of the Overseas line, it's worth taking a closer look at line's spiritual ancestor.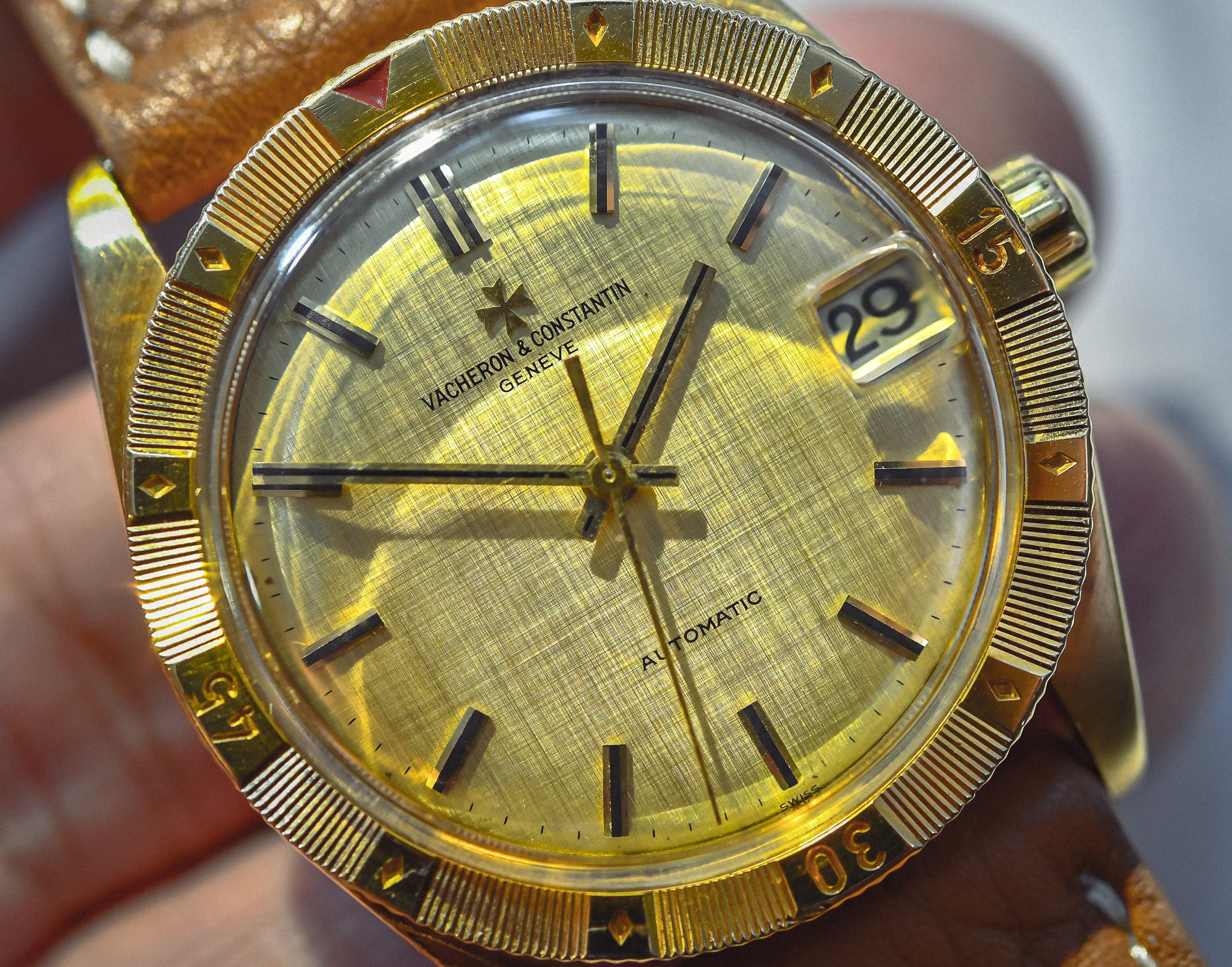 If the Datejust is just a little too plebeian, safe to say this is your antidote. It incorporates a svelte 36mm case with a thin K1072/1 calibre which is said to be extremely durable in construction. The loud bezel is bi-directional with a red twelve and diamond intermediate indices. Its linen dial makes this example, with applied indices on top. It also features a screw down back and crown for an early attempt at water resistance. Nothing feels out of place. For reasons I cannot articulate, this beauty gives off Miami Vice and Monte Carlo vibes simultaneously, about a decade before the first episode made its debut.
This example has a case with light wear, visible from most angles. 18K gold of this generation is notoriously soft, this is to be expected. Its dial is only lightly patinated with no serious trouble spots anywhere. The applied indices and its handset present perfectly. No mention is made of service history. It comes from a reputable retailer out of Singapore.
Find this Turn-O-Graph here from 2Tone Vintage for 13500 USD.