Heuer 73463 Silver-Dial 'Orange Boy' Autavia
Vintage Heuer has been coming into its own in the last few years. The Autavia, Carrera, and Monaco are the lifeblood of that revival. While the Rindt and Siffert are likely the most recognizable Autavia chronographs, this, the silver orange boy, is the rarer 73463. It may not have been glued to the wrist of an F1 driver, but it is an attractive tonneau chronograph with a charm all its own.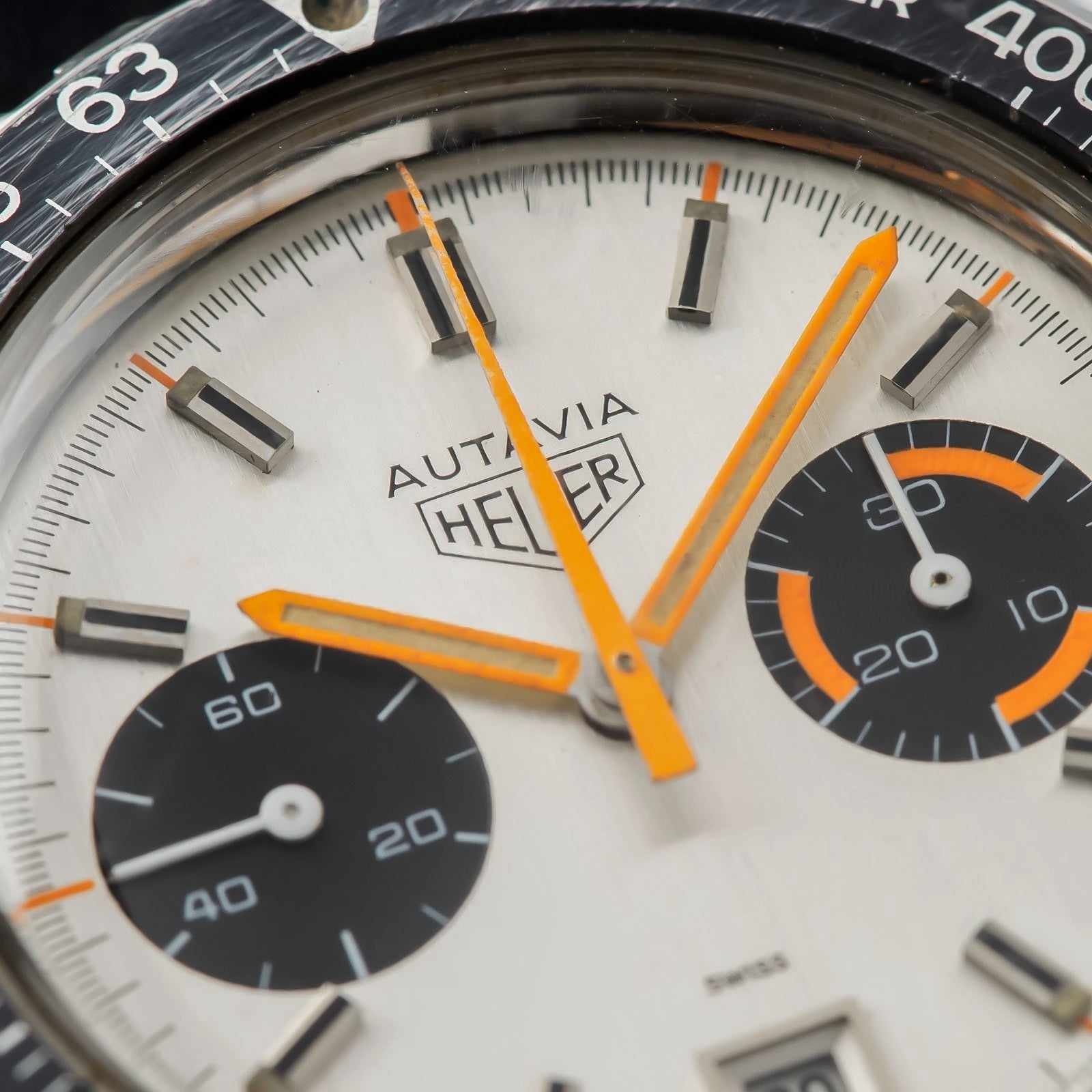 The Autavia, a contraction of Automotive-Aviation, is a chronograph that defined an era. If you imagine yourself between Lesmo 1 & 2 with Gilles Villeneuve coming through at 90 sideways, this is the chronograph you should be wearing. The silver dial features a lovely vertical brush that is quite subtle unless you've been told. The orange boy name, as if it weren't clear, comes from the brightly accented subs, indices, and hands. The perfect definition of a summer weekender. It isn't a watch with haute complications or water resistance. It's just damn cool.
With the increased collectability and demand, 73463s are simply getting harder to find. The case and dial of this one are staggeringly strong. It's easy for these tonneau cases to lose the beveled edge shape with any polishing and I see none of that here. The movement is untouched, uncorroded. I love the rally strap it comes on, fitting. There's nothing not to like, with a possible exception if you're a box & papers-only collector. But let's hope you're not because, that's a desperately boring reason to turn down this perfect weekender.
Find this 73463 Orange Boy here from Bulang & Sons for 5800 EUR.