Hamilton 1813 6B RAF-Issued
Although field watch is somewhat ambiguous and meaningless designation, I think this RAF Hamilton could be a perfect working definition. The watch is completely without pretense, function over all other considerations. Mildly undersized for comfort, tritium for legibility, an uncluttered dial, and simple (easily fixable) movement. I long for simplicity in the era of the connected smart refrigerator. This Hamilton supplies that and so much more.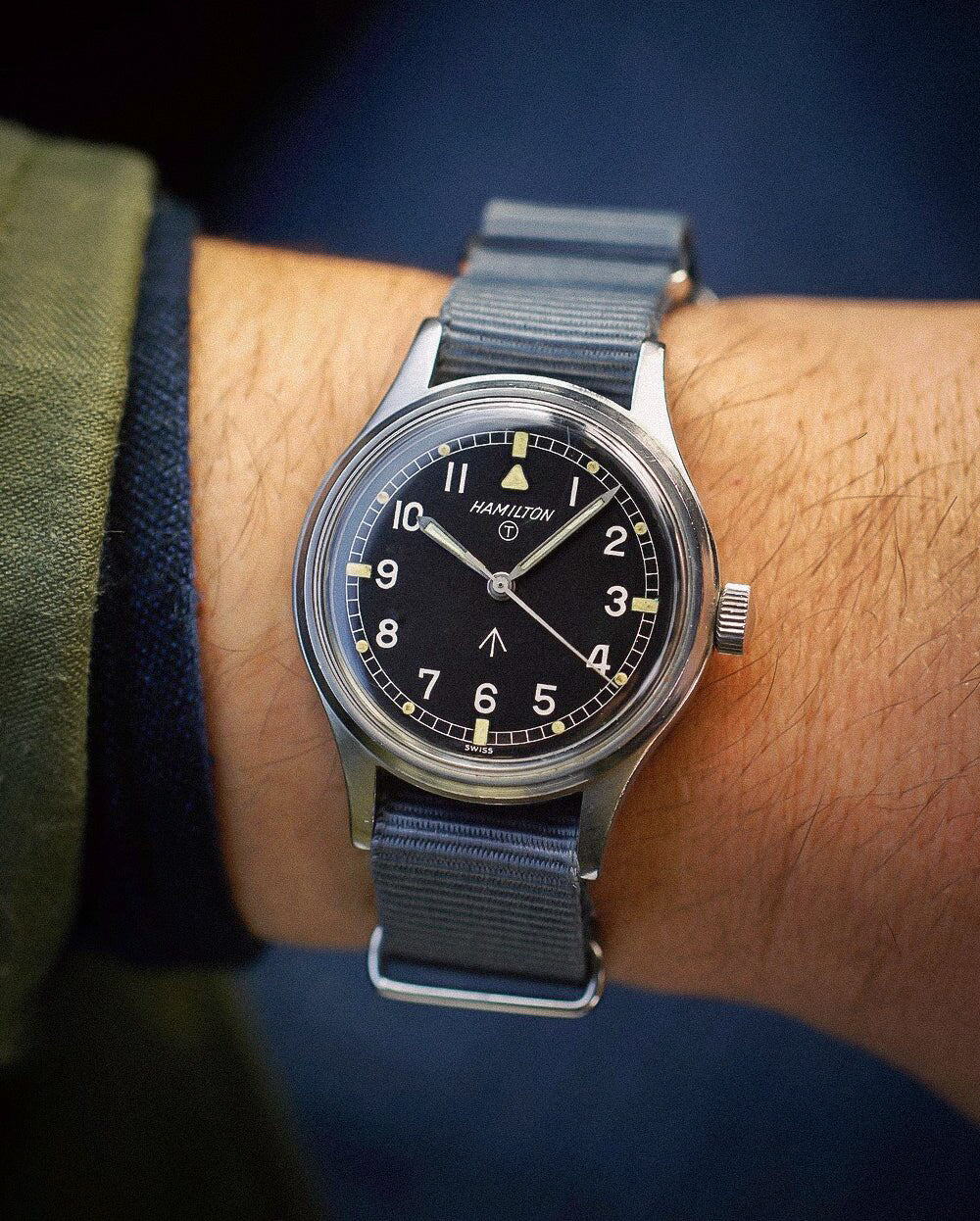 I won't really go into detail behind the 6B's history. Militaries needed a specific designation of watch, Hamilton was one of the suppliers. This doesn't feel like the right time to elaborate on Hamilton's story, but I'm sure I will in the future. Let's just say this watch is nice nod to friendly Anglo-American relations. Its case is 36mm with a screw back, tritium, and broad arrow front & center. It's on a NATO, as all military instruments should be (in my book).
The example sports light surface knocks but really nothing indicating that it was an issued piece with a hard life. That is a rarity. The dial is wholly intact, lume matching and all. The movement, which is pictured, shows nothing out of place. It's lovely and highly practical addition to any military collection.
Find this Hamilton here from Avocado Vintage Watches for 2200 EUR.