Early Execution Seiko 6159-7010 Titanium 'Grandfather Tuna'
Anyone who knows Seiko knows the Tuna story. Professional Japanese divers in the 1960s repeated complained of their 62MAS and 6215-7000 divers failing at depth. Seiko, even then fanatic about customer satisfaction, was quick to draft a solution. Just what they came back with was quite industry-shattering, which was topical . . .as it looked like a hockey puck. For all manner of reasons including durability, legibility, long service intervals, and lightweight construction, that now-called Tuna design became a standard for unpretentious tool watches fit to purpose.
This black hockey puck was incredibly innovative for its time. It included a titanium case, ceramic shroud, L-gasket, and ventable rubber strap. It accomplished 600 meter resistance without a helium escape valve through robust construction. The screwed-on ceramic shroud gives an aesthetic like nothing else and an insane 50.5mm diameter. That case is also not exactly slender, with a huge height. The vertical nature of this case looked to many like a tuna can, hence the name. Housed inside is a 6159a, an automatic hacking hi-beat with quickset date. The handset and dial are arranged for maximum visibility underwater. This titanium grandfather tuna is an early execution, as distinguished by the lack of an 'm' for meters next to the depth rating. Wether that adds any value or not is up to the market.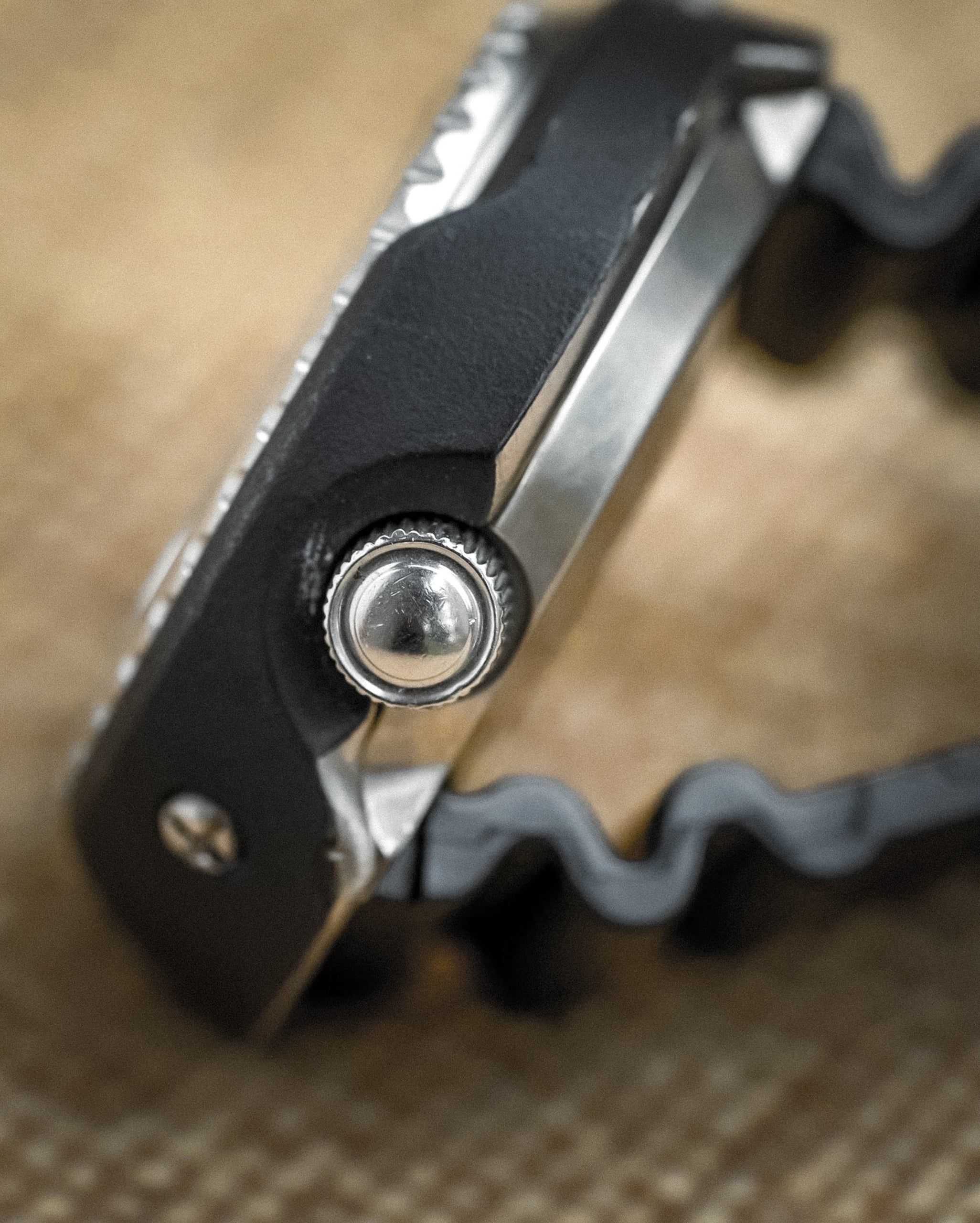 Parts are growing difficult to find for these. I suspect one could still source replacements, but I would anticipate having to work with what you've purchased. That's no bad thing. Although this example has definitely worked for a living, I find it charming. The ceramic shroud has begun to tarnish in a few spots. The bezel has wear all throughout. The dial has gone full pumpkin. Yet, it works. This is a watch intended to be abused. This one has done everything asked of it and lived on. It now comes recently serviced from a Japanese retailer, ready for its next ventures.
Find this 6159-7010 here from Arbitro for 3600 USD.