Early Enicar Sherpa Jet 33
Enicar are one of those manufactures that existed for eternity but only really found their stride toward the end. In the decade pre-quartz crisis and their folding, Enicar was on fire. They went out in a true blaze of supernova glory with a full suite of chronograph, dive, and GMT offerings that were only rivaled in their diversity and beauty by the likes of the esteemed Universal Genève in their value bracket. Real scholarship of the Enicar back catalogue is a quite recent development. With thanks to great sites like the The Springbar and Vintage Watch Inc., there is an exploding collector base for all the nuanced references. This beautifully understated, original Jet 33 certainly qualifies as a contributor to those greatest last years of Enicar.
Inside of the brand's dual-crown Pilot range lies this svelte, 1964/5 Jet 33. The Jet line included a Super-model with a larger case and this 'standard' 36.5mm EPSA compressor which came first. This silver dial variant is slightly less common than the black dial. The same can be said of the smaller case size. More impressively, however, this particular example includes a 33-jewel AR1126 movement, which was sold as an upgraded 'chronometer' grade calibre. This 'Jet 33' variant is a tough hunt if you're after a silver or black dial in decent shape, but this combination is possibly the most difficult to seek out. Additionally, it features the old Saturn logo, baton hands, grooved indices, a cookies and cream inner rotation bezel, and generous servings of tritium. The GMT hand is the thin, tritium-tipped pointer. With watches like this in the stable, it's no wonder the Sherpa is quickly becoming a fan fav of those paying close attention to vintage today.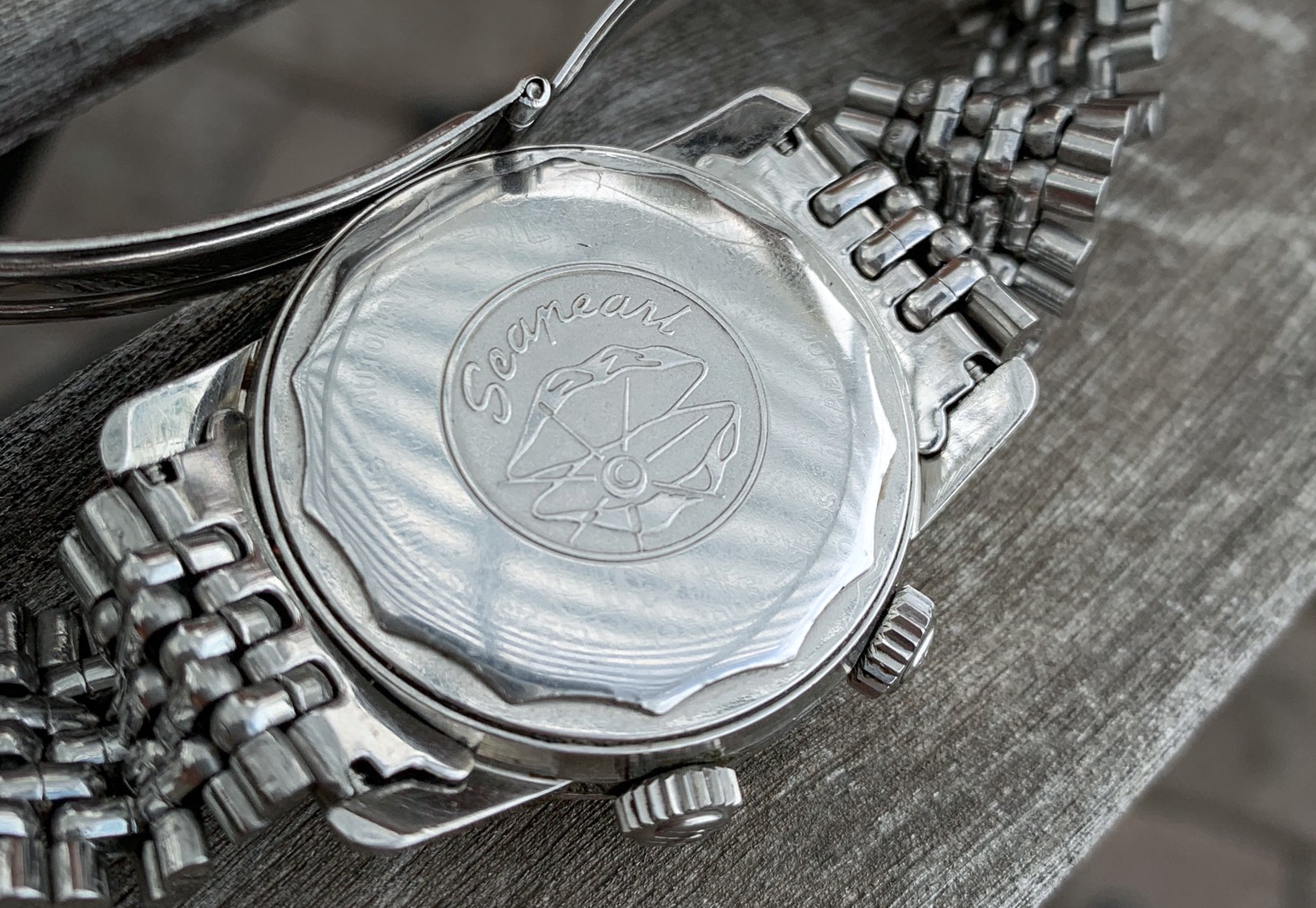 This example is strong overall. The dial is quite clean, with a few specks/marks as expected given the age. Its handset is strong and all tritium pips/surfaces are present and matched. The crowns are correct. Its case is sharp with light surface wear. The Seapearl caseback is still quite legible, though the text has faded. The movement is said to be running well. No mention of service history known. It comes on an original BOR bracelet with signed clasp from a private collector, @meticulist on Instagram.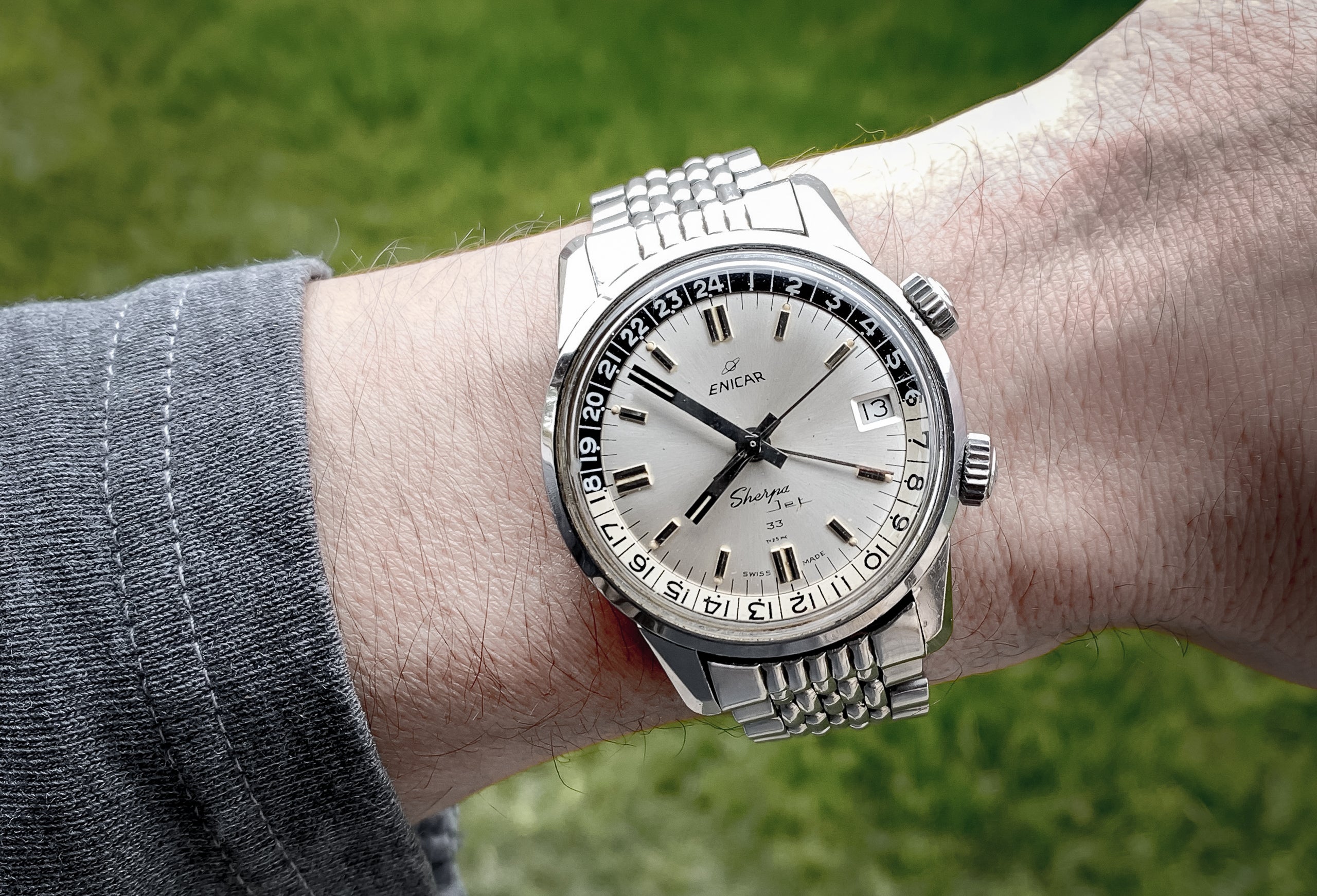 Find this Sherpa Jet 33 available here by DM from @meticulist for 3200 USD.