A 5513 with a PhD: the 1019 Milgauss
What you are looking at is not hype or hollywood-adjacent marketing. I like to think of it this way: a 5513 with a PhD. The Milgauss was created in the 6541 generation to meet the demands of scientists working in heavy magnetic fields. The level of significance this steel sports Rolex holds is, in my view, disproportionate to the level of attention it receives. The watch served time in CERN, helped fundamental particle physics research, the space race, and received almost no commercial success in period. Those tides are changing, however; I think the 6541 and 1019 Milguass have never looked better than they does today.
A few months ago I featured what is known as the CERN-dialed 1019. This is the standard variant, a tritium and brushed silver dial. However, even the 'standard' Milgauss (if there is such a thing) is becoming a tough source these days. The watch features an iron Faraday cage that could famously withstand 1000 Gauss without losing a second. That market was a bit limited and sales were slow. Because the watch never really caught on, it's rare. As I'm sure you know, anything remotely rare with Rolex on the dial is en vogue.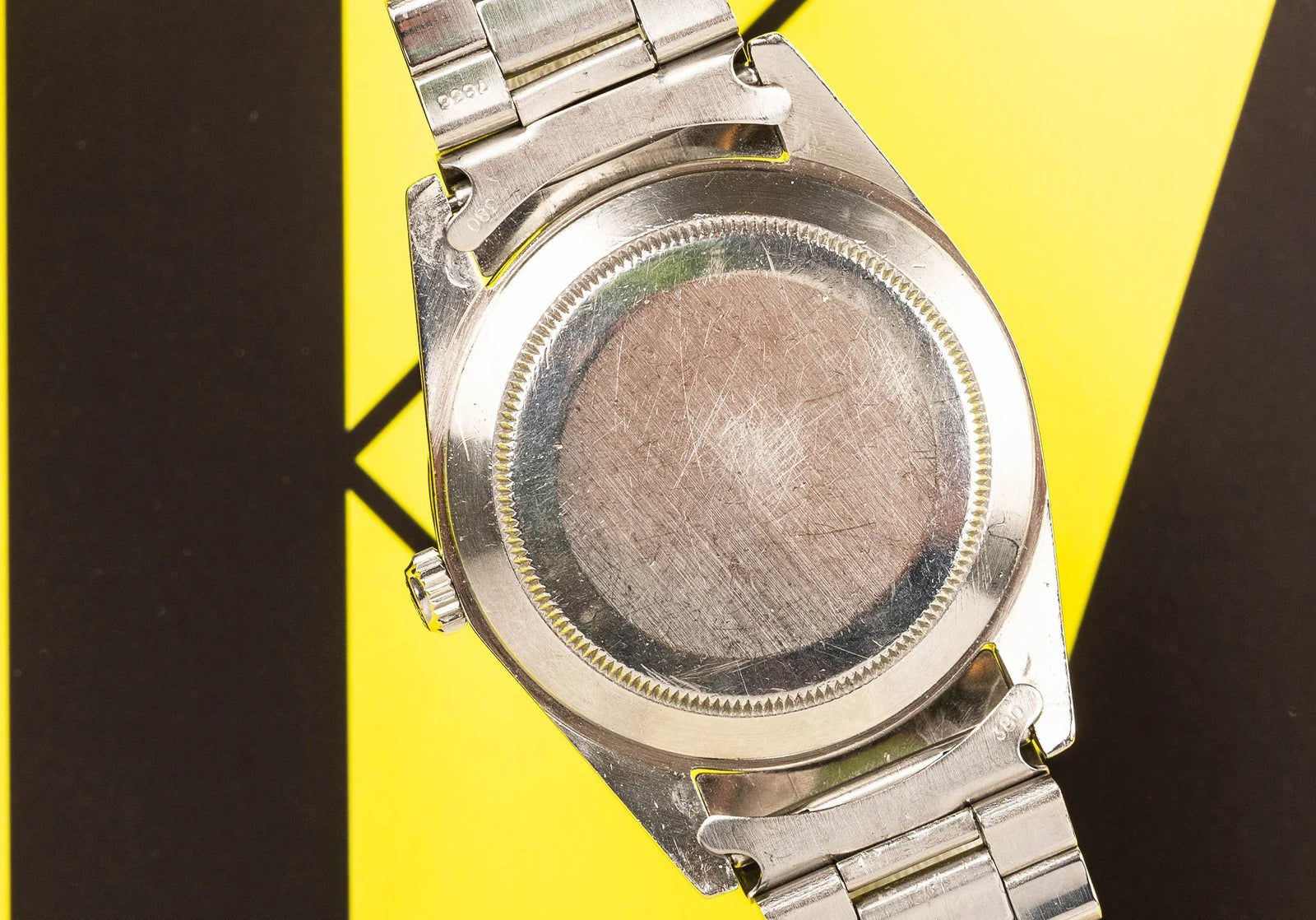 This 1019 is a mixed proposition for condition, but generally quite good. The dial and handset are particularly lovely, with the original tritium faded to a strong golden tone matched in the small hour marker plots. Its text is clear and totally uncorroded. The watch case has definitely seen some polish. It's not abusive, but that's clear. Some watch collectors are case people, some aren't this is worth noting. Its bracelet is very tight. I have heard some collectors say that only rivets are appropriate for the 1019, I have heard others say later productions came on this 7836. I leave that to you to discern. What I will say is this: this is a fair price for an above-average 1019 that will make you smile whenever you raise your wrist. It comes from a well-regarded retailer without box or papers.
Find this 1019 Milgauss here from Tokant Paris for 26950 EUR.