2nd Series 3580 Rolex King Midas
There are several replicated studies in psychology which demonstrate that the more frequently we see a face, the more attractively we tend to rate it. The theory is that the the more quickly and fluently we process beauty, the stronger its perceived effect. I've found much of Genta's work has this quality. Perhaps it's not the same scientific phenomena, but there are many cases from his pen which I initially found repulsive but grew to pine for. Perhaps none moreso that the King Midas, which is one of the decidedly anti-Rolex Rolex designs ever. It seems strange at first glance, but with many glances it truly does turn to gold.
The King Midas always felt to me like the work of Genta if he was buzzed sketching poolside during a vacation in Barbados. You can tell it came from his pen, but there's a certain carefree whimsical nature to its Parthenon-inspired silhouette; if you didn't know, it's made to look like the Parthenon laying down on its flat side, aptly named for the Greek mythological figure for whom everything touched turned to gold. Notable fans of the King Midas include Elvis, Scaramanga in Bond's Man with the Golden Gun, and, yes, Riri (I've heard a rumor or two that Rihanna's came to her by way of the good folks over at Foundwell). The King Midas was designed with royalty and stars in mind. However, it sold poorly, mostly to wealthy clients in the Middle East and South America. We only know this because that's where they tend to pop up for sale from in greatest numbers today. The design was so detailed with regard to its name that Rolex chose to put the crown on the left instead of right, because according to myth it was only what King Midas touched with his left hand which turned gold.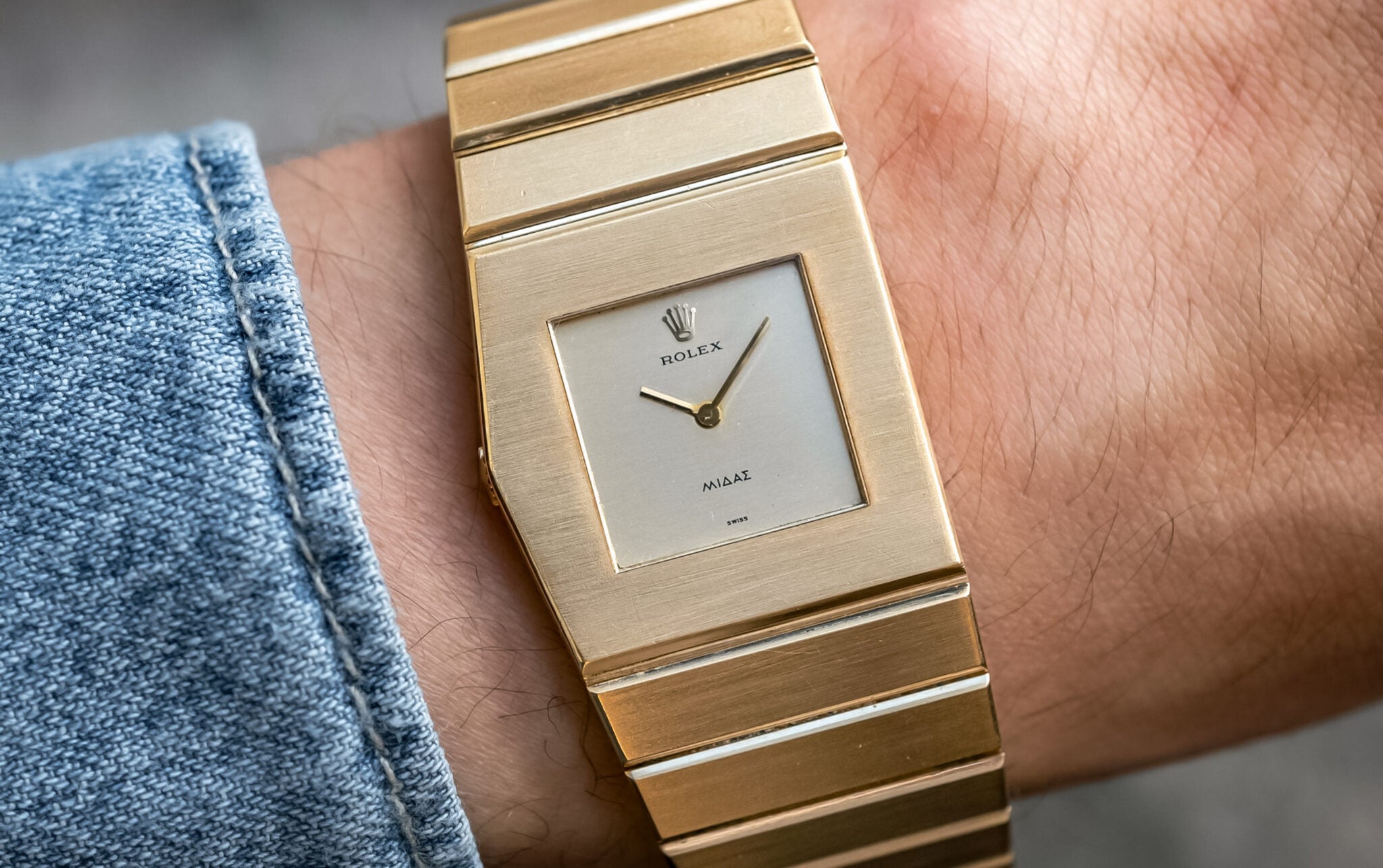 This 2nd Series began around production number 800 onwards, there are thought to be around 500 in total. Most call the 2nd Series the Midas 'Cellini' because this was where Rolex introduced the dress Cellini line and attempted to pushed the Midas under that umbrella. However, the very earliest 2nd Series used up what were left of the 1st series dials, still with the incredibly cool 'ΜΙΔAΣ' signature instead of Cellini at 6. Interesting, the 2nd Series is actually rarer than the numbered limited run 1st series. Most were made in yellow gold with a handful in white. It's not the Rolex for everyone, but that's kind of point. It's ultimate 70s; it longs to be worn while driving a Jensen Interceptor to some negroni bar in Italy with Sophia Loren by your side. It's an over-acted Bond villain attitude on wrist, and how can you not like that?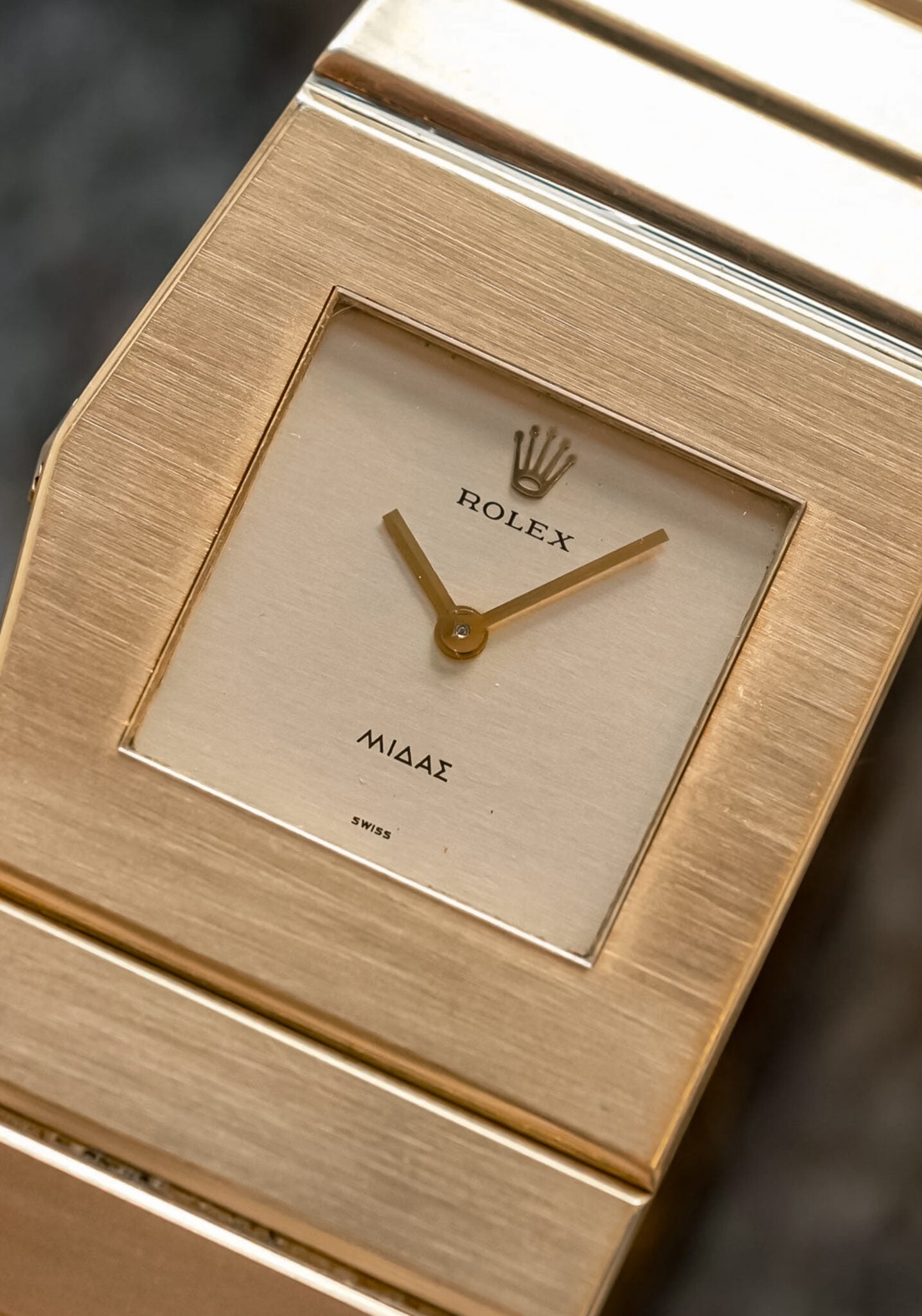 This example is in great condition. The case is full with strong bevels on its edges, bracelet too. The links show moderate surface wear, as one would expect. The dial is clear of damage, no visible marks. It is said to be running well. It comes from a well-regarded Mexican retailer.