2998 Pre-Moon Military Speedmaster
Give me alpha hands, a dot over 90, caliber 321 and I'm a happy man. However, when you add an interesting history I'm not happy, I'm obsessed. This 2998 is simply as good as they come for me. I don't look for pristine safe queens or box and papers. I like pieces that tell a story. Not only is this a historically significant Speedmaster and possibly the most iconic combination of pre-moon styling, it has a story. If you're at all like me, this Speedy is horological catnip.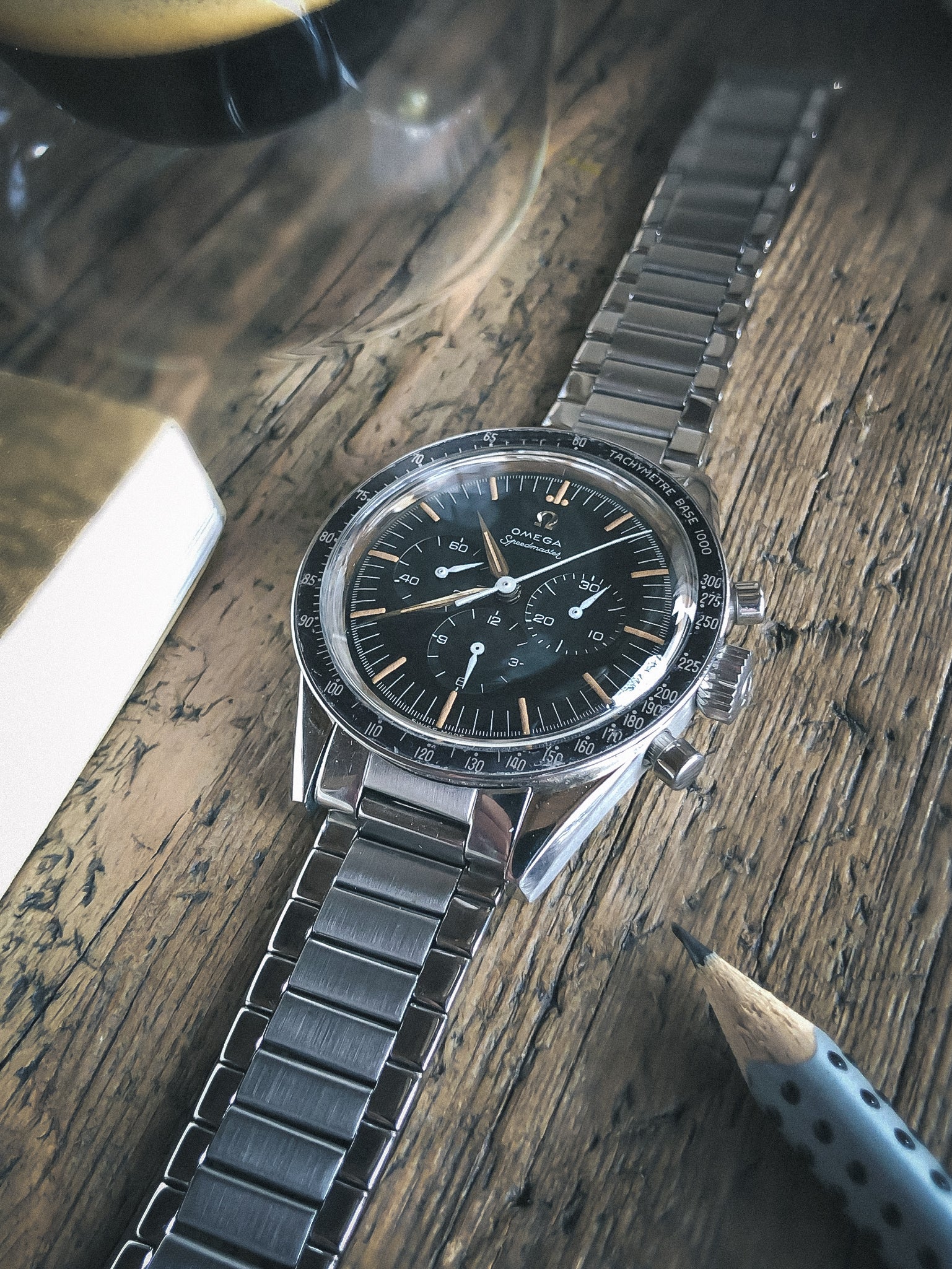 The 2915 was the first Speedmaster and the first chronograph with a tachymeter bezel. In 1959, the design was updated to this, the 2998. This generation introduced a now iconic black bezel and alpha hands. Vintage charms like a plexi crystal, applied logo, and 321 remained. This isn't the moonwatch by strict definition, but it has been to space. The 2998-4 was worn by Wally Schirra on the Mercury Atlas 8 in 1962. This watch was the inspiration for the FOIS. It's a legend if any watch ever were.
This example was delivered to a US Army Foreign Exchange, confirmed by an extract. The previous owner was a Finnish rally navigator. He and his driver won dual 2998s at a race, history before that is unknown. This Speedmaster has likely served its function as a master of speed and in some unkown military capacity. In collector terms, it's decent. The case looks like it has seen some polish. The rest is perfect. Its movement is uncorroded, the dial is perfect, and the pumpkin lume is evenly matched. If you're after a 2998, this is a strong option. The life story appeals to me, but I understand it may not to everyone. These don't tend to hang around long, so I'd decide quickly if you're in the position to make a move.
Find this 2998 here from Timexchange for 59000 EUR.