1960s Cartier Paris Tank Obus
What happens when you take one of the most famous watch designs of all time and alter it? 9 times out of 10, it's a monstrosity. The Tank Obus is that 1 time out of 10 where the magic is not lost, only altered. Created in 1923, the Obus has been made only in extremely small runs since. Its design is largely distinguished by two details. First by its case, an equal square as opposed to the tradition Tank's rectangle. Second by its quite dinstinctive, almost art deco bullet-shaped lugs. The Obus didn't just alter the Tank but aligned it with the tastes of an era though some of the most gorgeous lugs to ever hold a strap.
The Obus has always lived far away from the public spotlight, a quiet beauty calling to collectors hunting the dimly lit corners of Cartier. Much like its sibling the Chinoise, the shape was not an instant success. In fact, it wasn't even until the recent decade and Cartier's resurgence amongst a set of enthusiasts that collectors began paying attention this pair en masse. As attention goes, this 1960s example from Cartier Paris, pre-acquisition, is as deserving as any. Its 32x19mm case has lugs placed further toward its extremities than the modern interpretations, even slightly larger as well. This only serves to highlight the most beautiful element of the Obus. The result is a fantastically elegant square, one which I find irresistible.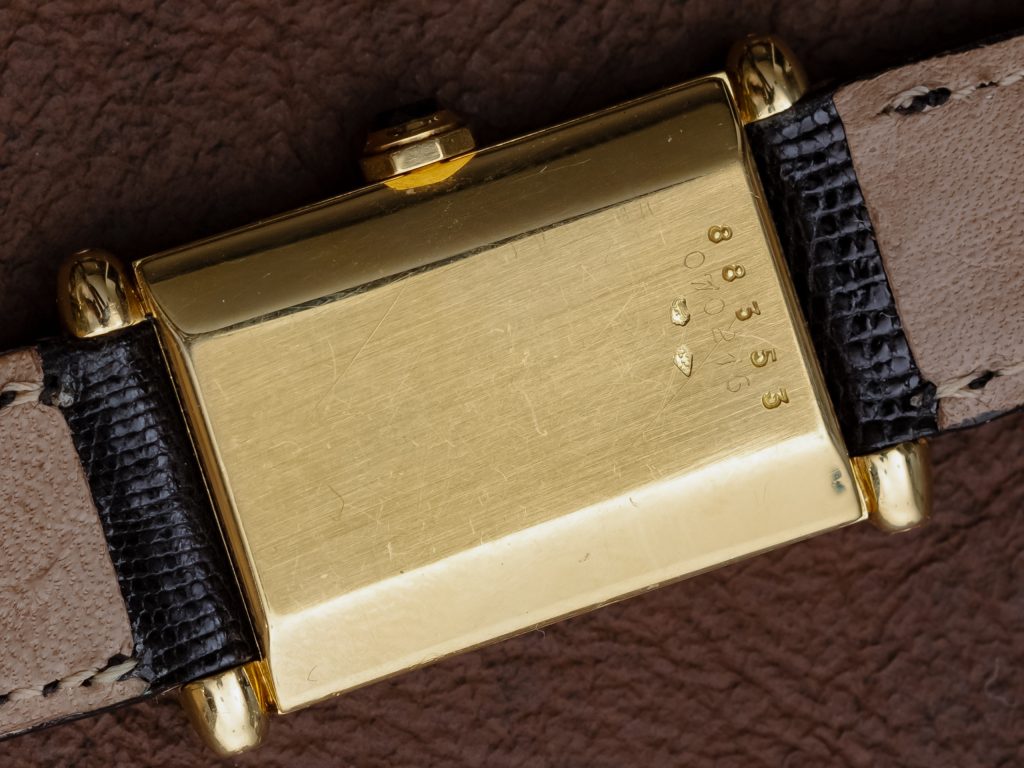 This example sports a full case with what I would call moderate surface wear. It appears to have been worn consistently but lovingly. The painted dial is very well-preserved with no visible damage. I just love the sword blued steel handset. Hallmarks appear deep. It comes from a well-regarded retailer, recently serviced by Cartier.
Find this Tank Obus here from Wrist Icons for 15000 EUR.