1665 DRSD with a Brilliant Tropical Dial
The simple shift of tone from black to brown is enough to do strange things to my soul. This early Sea-Dweller was born of necessity for saturation diving work in collaboration with Comex. The reference see before you dates to the very start of that collaboration (patent pending backs predate it, a fact often confused). The 1665 with two lines of red text is among the very first commercial Rolex products with a HEV in its case. But you knew all that.
These watches were purchased in period by people who had a job to do. That led examples to, very often, lead a life in the sun. We all know the byproduct, a dial more akin to chocolate than a modern gloss. Tones are often uneven and spotted, this example sports a truly even and beautiful deep brown. That tone, the rarity of its quality, and the simple beauty of this tool were enough for a quick feature.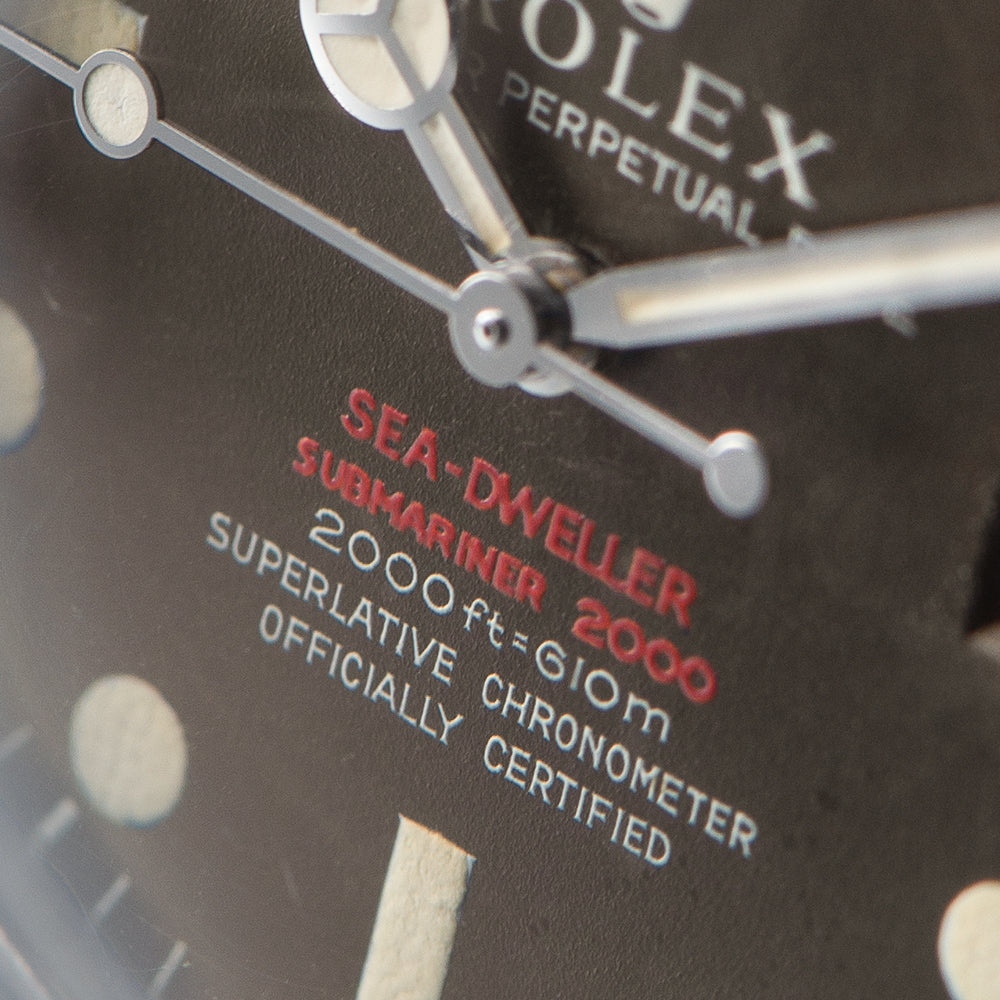 More detailed photos would be helpful, but dial does look completely correct. Its case has been polished, not terribly but worth noting. The bracelet and crown are service replacements. It is said to come with boxes, booklets, and certificate though I would be hesistant to base any valuation on the inclusion of paper, as a majority in the market are not exactly honest. With a little care and research, this could be a beautiful addition to the watch roll of even the hardcore Rolex collectors.
Find this Tropical DRSD here from Wixon Jewelers for 150000 USD.