1 of 5 Romain Gauthier Logical One BTG
Haute horology is normally obsessed with elegance, fit, and finish. Romain Gauthier hits the latter two, but opts for a more industrial approach to watchmaking's top end. The Logical One is his principle work, a brave movement design with little consideration given to tradition. GPHP has acknowledged the genuis in this approached, awarding the 'Best Men's Complication' to the Logical One series. Since that vote of confidence, examples have become much rarer and more desirable (if that was possible).
Mr Gauthier grew up in the Vallée de Joux with two parents inside the watch industry. As is often the case, he initially did not want to pursue the same field. However, after studying in music for some time, he began in mechanics. That led to a love and appreciation for precision in mechanical construction. After working for a subsidiary of Frédéric Piguet in movement production for some time, he developed his own movement. After guidance from some of the world's best independents, including one Philippe Dufour, the series of original Romain Gauthier began.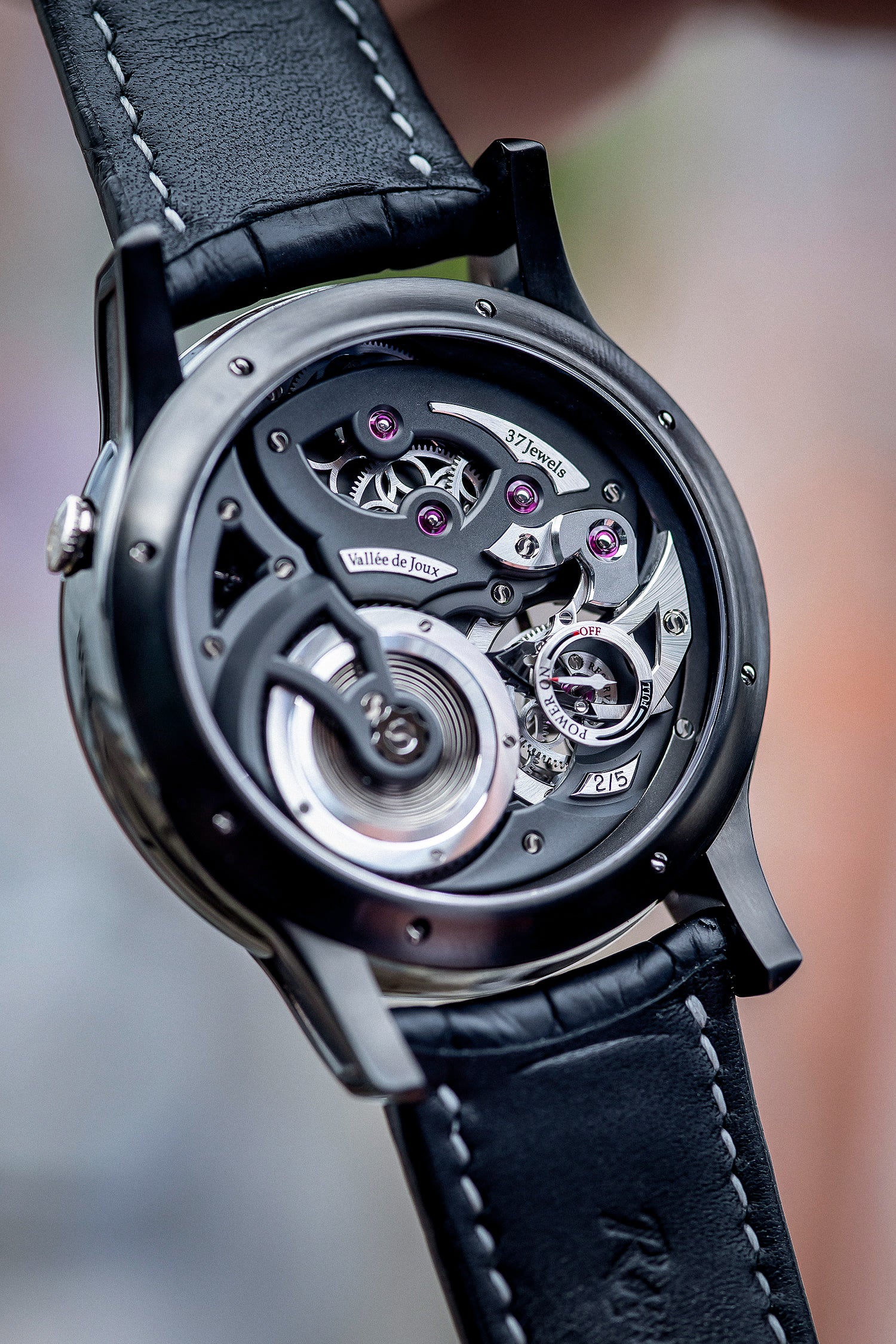 The Logical One incorporates a now-famous fusee chain constant-force (snail-style cam) mechanism. The watch winds through a unique mechanism on the case side which transfers the energy of a push button to the mainspring. It's absolutely wild stuff. Then there's the material innovation: DLC titanium and a grand feu enamel dial. Find that combination somewhere else, good luck. I could swoon for hours but half the joy of these type of watches is learning yourself so I recommend you SJP's first article on it.
This example is about as perfect as one could hope. I see not a thing out of place, perhaps your eye is better than mine. It comes with a full set from one of, if not thee, best around.
Find this Logical One BTG here from Phillips Watches for 79000 GBP.