1 of 140 SBGW275 Grand Seiko 'Genbi Valley Iwai'
This is a watch which, I think it's fair to say, we'd all been hoping for for some time. Grand Seiko's SBGW line is mainly comprised of elegant three-handers. Their restraint and simplicity is the line's strength. However, up until last year, the only dials available were whites, blues, and black. None of the outrageous texturized finishes or outrageous seasonal narratives GS has now become synonymous with. That all changed last year.
Grand Seiko are fond of region-specific releases; they cater well to enthusiast markets world-round. America has been a huge and relatively untapped resource for GS, but those tides are changing. Nearly bi-yearly, GS has been releasing a limited edition to keep collectors engaged. However, they aren't all as pretty as this one. Keying in to the green dial trend of last year, they released a series of three. One in a very-light almost opaline green, one in a dark Earthy-forest green, and this (for me) standout teal-green in 140 examples each. Each is powered by the manual 9S64A movement and is cased in a discreet 37.3mm simple, steel affair.
I've had the pleasure of holding all three and this hue was the standout. But even moreso than the tone or discreet case, what stood out to me was the depth of this texture. This Kirazuri-derived finish (roughly translated as sparkling painting), has a magnificently rough and varied pattern, one which is pure randomness. This tone is said to recall the flowing waters of the Genbi valley Iwai river and, as much as we all like to mock GS for that sort of thing, . . .it kind of does.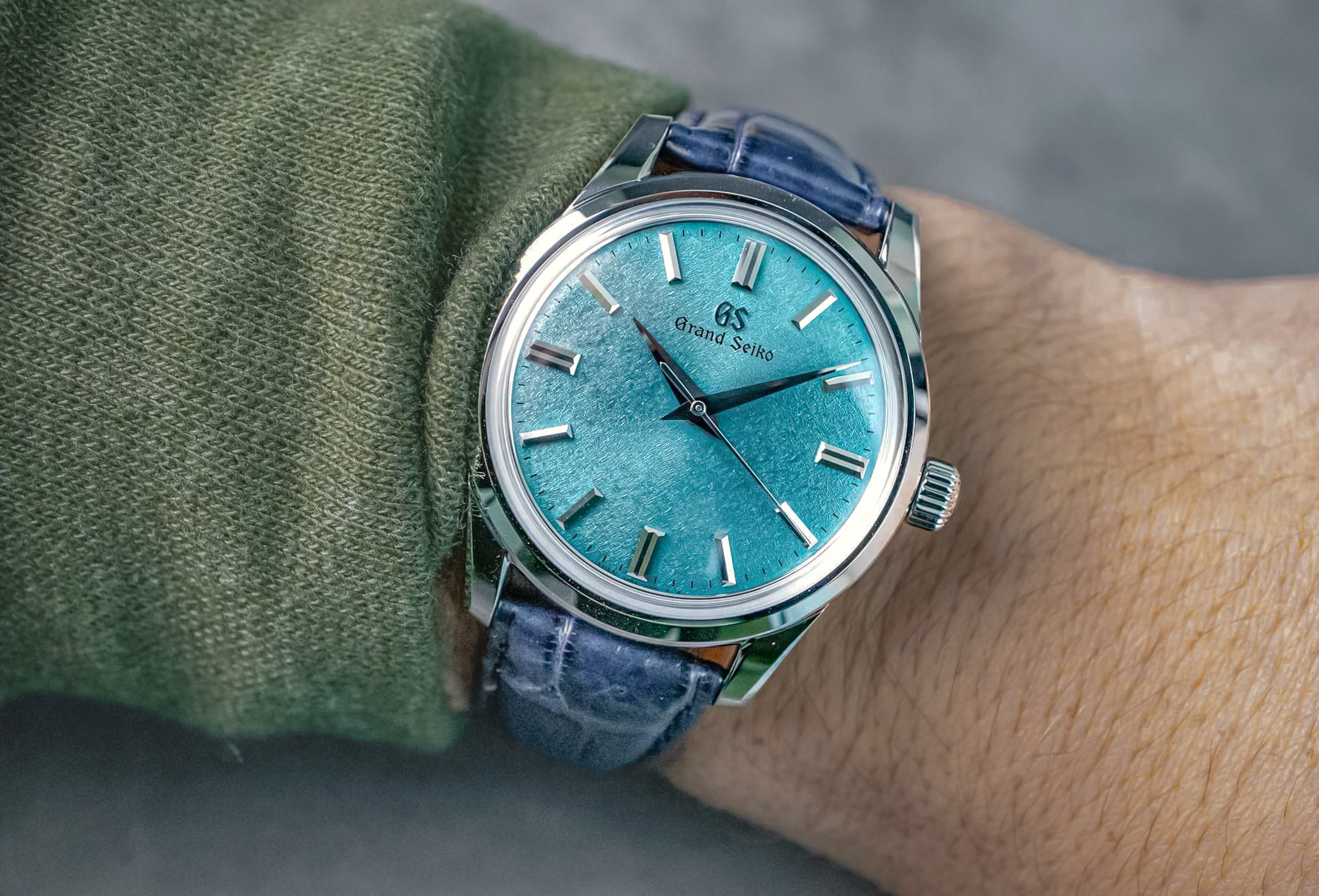 This example is what you'd hope for. The case has little in the way of visible wear, I mean it's less than a year old so it had better. Its full set is included. It comes dated 2021 from a well-regarded retailer.
Find this SBGW275 here from Belmont Watches for 8000 USD.