Burl Wood Dial 18039 Rolex Day-Date
Over the years, Rolex's Day-Date has played host to many an exotic dial. But wood? Wood has no carat rating, wood is essentially always decomposing, and wood's inherent market value only arrives in far larger quantities than a 36mm dial. Wood has received many a black eye as a watchmaking material from countless eco-brands whose mission may be pure of heart but who often, ironically, only succeed in creating more undesirable landfill; the sort of watches who occupy the YouTube ad space after the MVMT ad has already played. However, if one were to trust any company to elevate basic materials to a near-gem-like quality, surely that is Rolex's domain of expertise. Indeed, what is not an inherently exotic material now headlines one of the most desirable Day-Dates ever.
This is in part due to their attention to detail. When a tree experiences an acute stress such as storm, injury, or virus, small and bizarre outgrowths known as burrs or burls appear. This wood's grain is almost knotted, twisted, or tangled. Rolex exclusively selected burls from birch briar roots for dial production, which are truly some of the most gorgeous organic patterns available on any watch. Though I've never seen official confirmation, it is often said that Rolex would produce ten wood dials and only select the best of ten to be cased. The style of lacquering has often led to lovely patination over time, as the wood will very slowly interact with the finish. Such is the case here.
The vast majority of wood dial Day-Dates were cased in yellow gold, making this 18k white gold 36mm example something truly rare. It should be noted that it is not uncommon to see less-scrupulous sellers offering a wood dial with yellow gold indices in a white gold case in an abhorrent attempt to add value. The white gold indices and coronet here indicate this dial was created for this watch. Moreover, it still has its full set.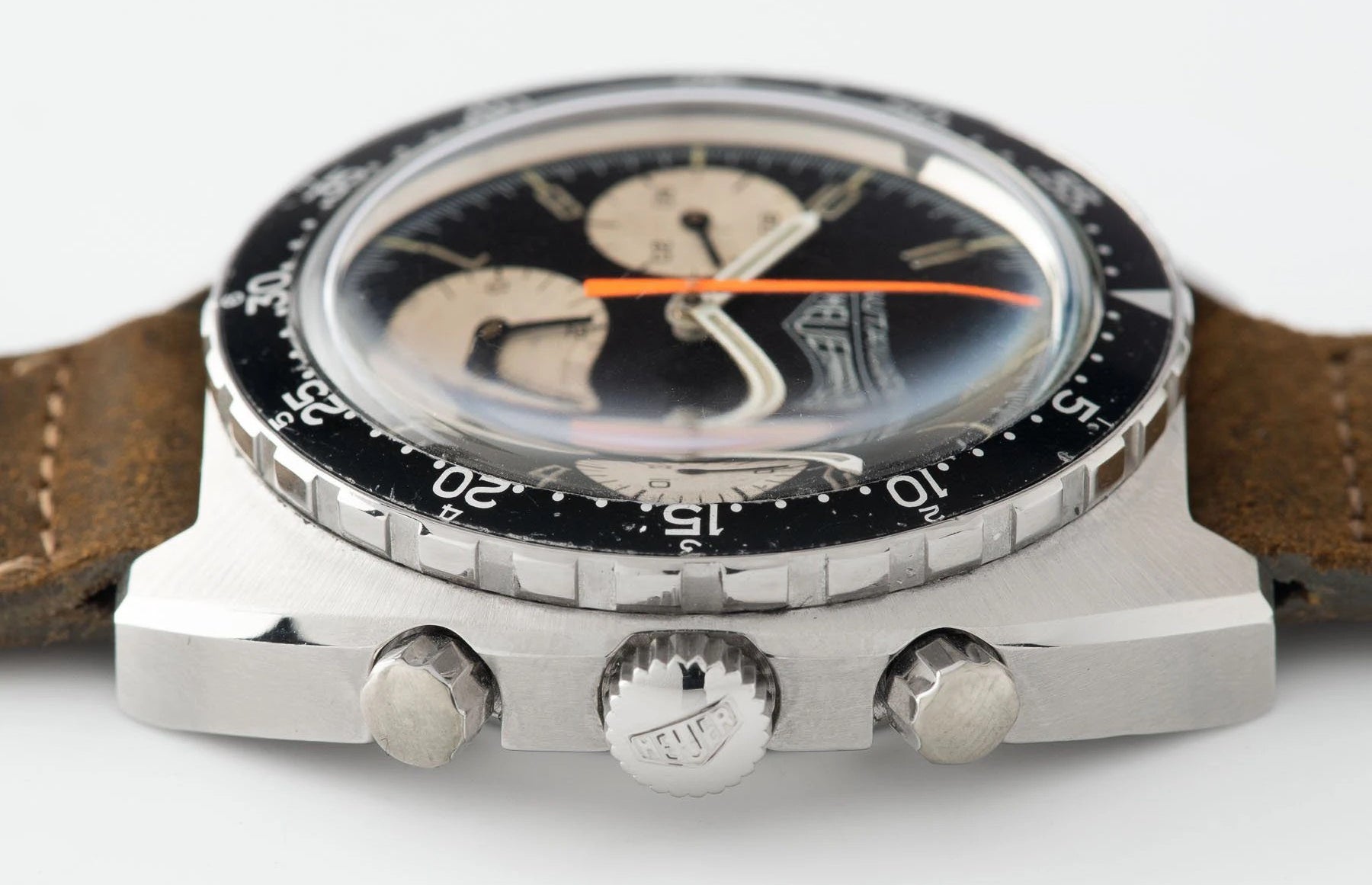 The case is sharp, marvelously so. It could perhaps use a spa day in the ultrasonic bath, however. That all-important dial is in a lovely state. All scripts are clear, no damage visible. Handset tritium is an even matched cream. It comes on its original white gold hidden-clasp bracelet, yes with a full set, from a well-regarded Florida retailer.
Find this Wood Burl 18039 here from Menta Watches for 55000 USD.