One Characterful Pilot: Breitling 812 GMT Chronograph
If I'm aggressively, incriminatingly honest, the Navitimer tends to bore me slightly. Even the AOPA dials. I much prefer something like a Co-Pilot, Chronomat, early Premier, Unitime, or this. Breitling's history is rich enough that they need not rely on the Navitimer's past as heavily as they have historically. When most people think shouty, colourful watch design, they picture 70s divers. While a majority of pilots remained restrained, Breitling produced one or two imaginative pieces in period. This 812 GMT chronograph is perhaps as expressive as they come.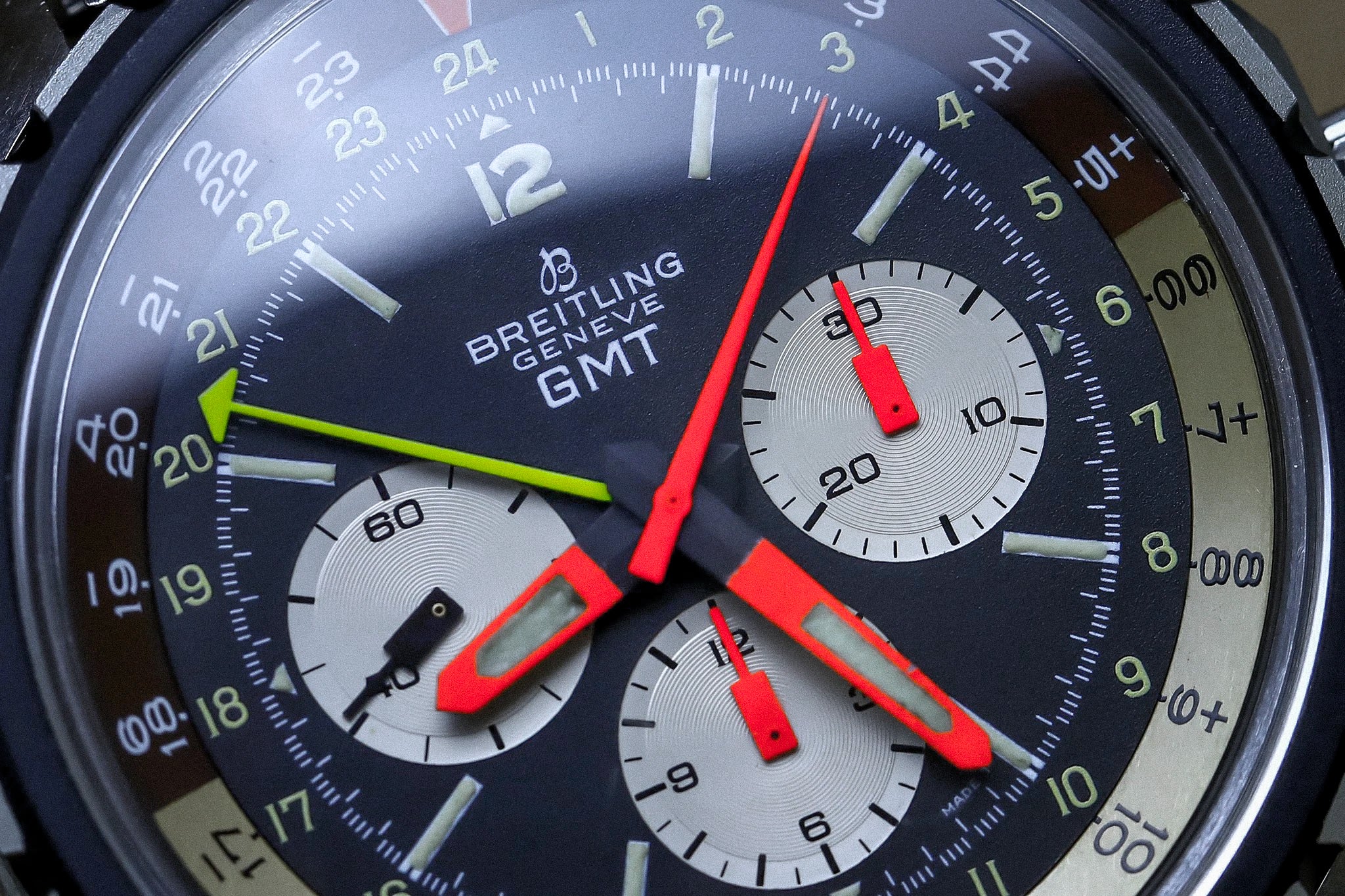 The 47.5mm oversized pilot was intended to steal some limelight from the increasingly popular GMT-Master. The model utilized a Valjoux 72, plexi crystal, inner rotation two-tone bezel, lime GMT hand, and fluo-orange accents. The result is a practical GMT chronograph which can be observed from space. I suppose that's the thrust of Breitling's modern marketing campaign, therefore one could argue this piece was a bit of a forerunner. In truth, I think it's just a very fun weekender and left-of-center chronograph. Just make sure you don't have dainty wrists.
This example really impresses. The case is unpolished and strong in every respect. Its dial and handset are unmarked, barely faded, and original. The subregisters and fonts are in particularly strong shape. Its bezel and plexiglass have been replaced in service, but the original is even included. I see nothing remotely out of place and no corrosion on the movement (or even in the seal area). If you're into loud chronographs, this is your best recent opportunity.
Find this 812 GMT Chronograph here on Chrono24 for 16944 USD.