'Solid Caseback' 101.001 A. Lange & Söhne Lange 1
This is really, really not just any yellow gold Lange 1. The 101.001 is the very first Lange 1 ever made. While the exterior is similar at a glance, the back is not. Lange 1s with a solid gold caseback hail from very early production, as it was customary then at Lange to only fit sapphire backs to manual chronographs or perpetual calendars. Lange quickly changed this to meet client demands, making these early solid back watches a clear delineation between the early restarted company Lange and a latter more evolved watchmaking powerhouse.
Moreover, the serial on this example puts it within the first 150 Lange 1s ever made after 1994 re-founding (Lange have a very complicated past which I will not attempt to tackle here). The 101.001 established many of the design principles that have now become cemented as the foundation of Lange's design sense. Mirror polish diamind indices, subdials with concentric circles, triangular power reserve indication, I could go on. These all feature the 'early' Made in Germany text style without serif. The early production date windows shown here are also slightly more curved than latter models, which became more precisely machined and squared. These first batches of Lange 1s also utilized a Breguet overcoil on their balance, likely to help make up for the (even then) outdated regulated and not free-sprung balance. These were often changed out at service and, believe it or not, Lange 1s with original overcoils are even becoming collected today. Yes, it's a thing.
But these are details, and the 101.001's contribution to Lange is far more macro than micro. The was the world-stage debut of the calibre L901.0 with its 72-hour reserve, floating 'island' plates, and architecture based on the gear train from JLC's 822 (and its hand engraved balancecock). This was the debut of dial window sizes arranged by the golden ratio of 1.618 with careful attention to symmetry. This was the debut of much which we now take for granted and hold dear as core Lange design. It all began here. And, if you already knew everything I just typed, here's a fun fact you may not have; it is thought that the 101.001 bearing serial number 110001 belonged to Walter Lange himself. The man had taste and foresight, clearly.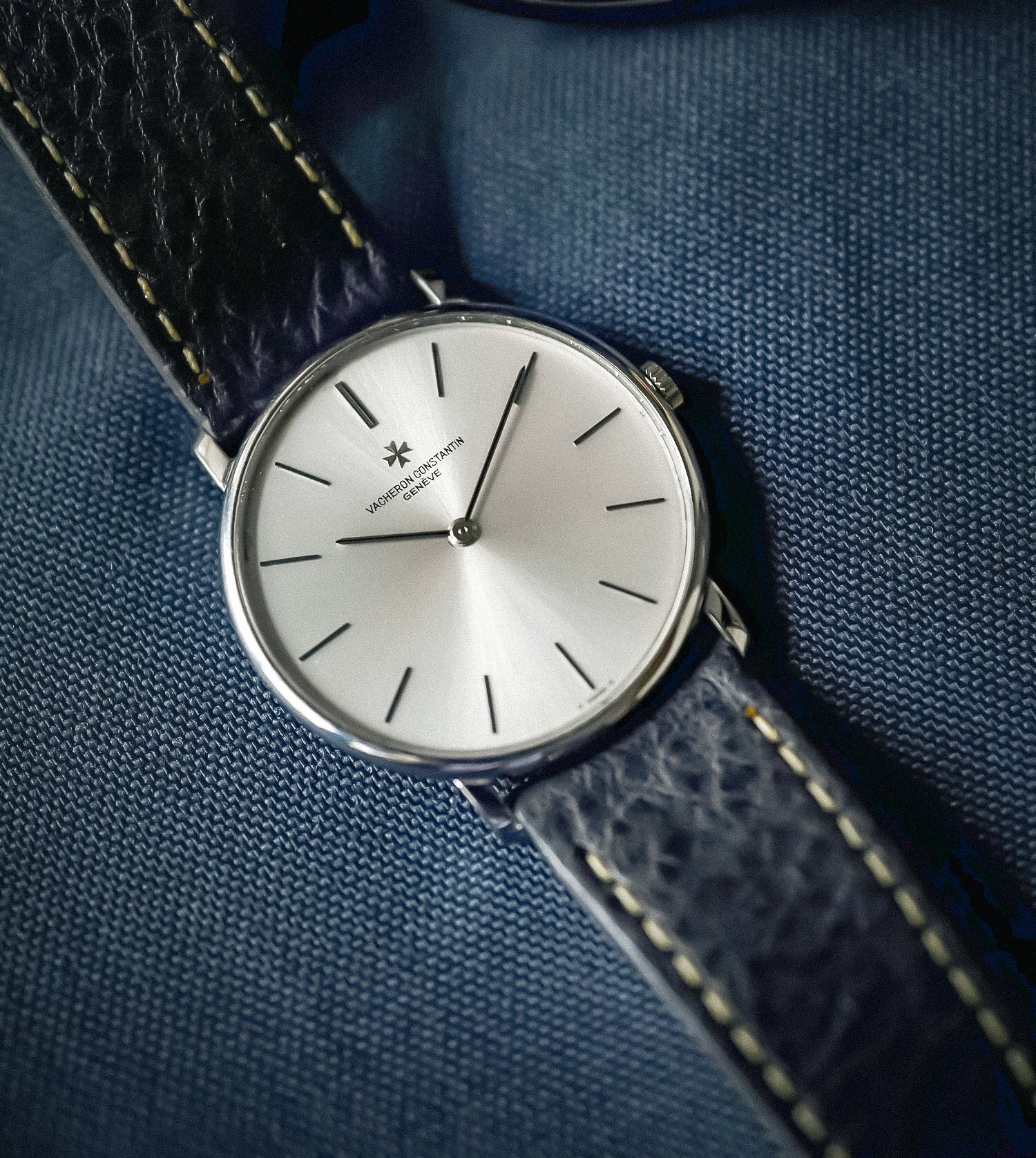 This example is in a lovely state. Its case is full, with no signs of any polish, and only very light surface wear. The dial is unblemished. It comes from a well-regarded London retailer.
Find this 101.001 here from Subdial for 73750 GBP.