'London 2012' Omega Seamaster 1948
The Seamaster 1948, if you don't know, was released in 2011. If you don't know Omega, that doesn't make a lot of sense. The model was design to recall one of the best vintage Seamaster designs with modern updates. They pulled a Singer on their own history. This Seamaster 1948, the 2011 one, was redesigned to commemorate London's 2012 Olypmics. Confused yet? Me too.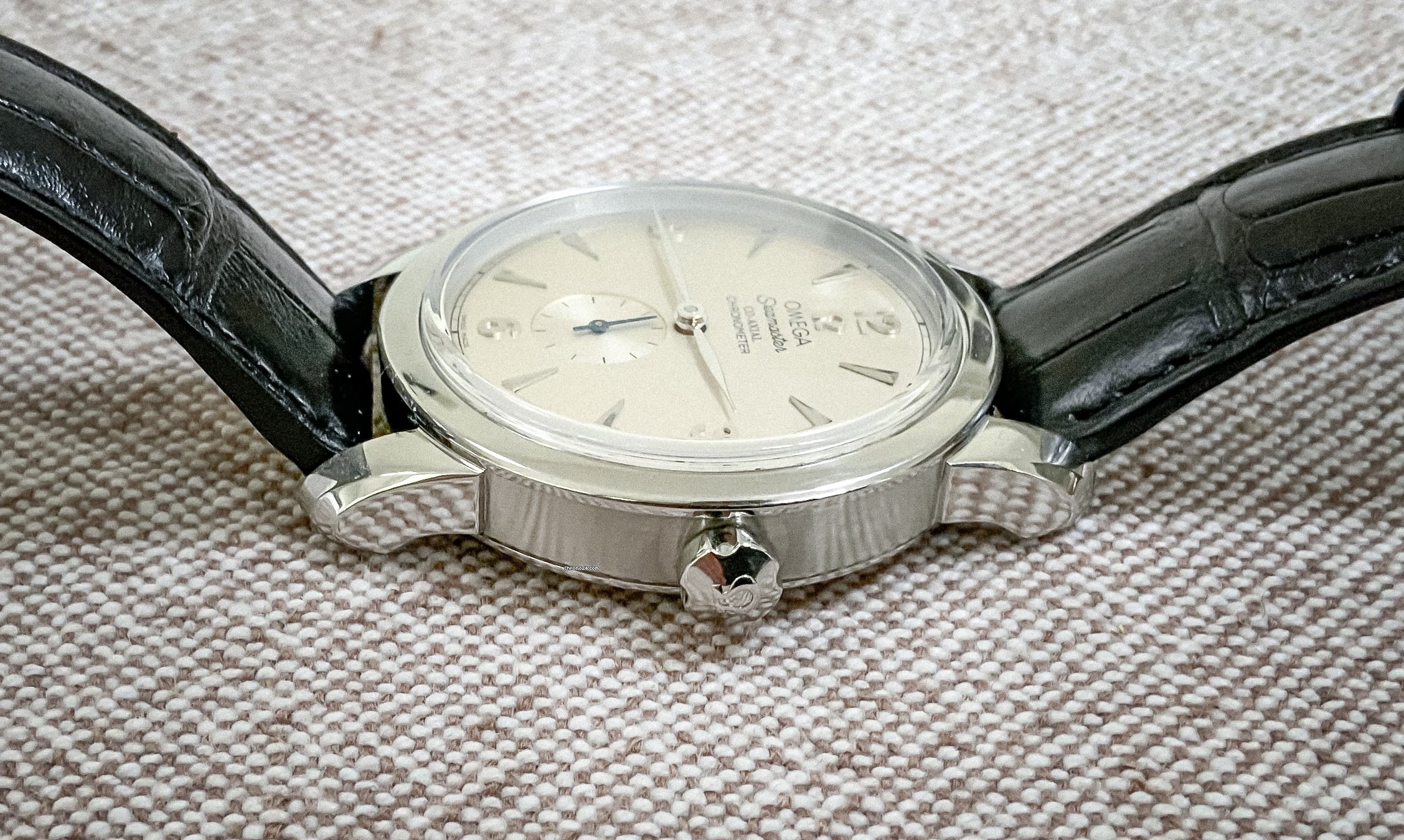 Omega has a robust history as the official timekeeper for the Olympics. 1948 was also the year that London had previously hosted the Olympics. 2012 Omega figured the tie-in was too strong to pass up a good limited edition. I may sound cynical, but I'm so grateful they did. This watch is gorgeous. Changes include a blued steel petite seconds and engraved (questionable) case back. That's it. Production was limited to 1948 examples all in steel. Most people opt for the display caseback in the also limited 1948 model, but I just adore that blued steel offset to an otherwise steel and white affair.
This example sports light and consistent wear. The dial is perfect as is the crown. The engraved back is worn with the important markings still very visible. It comes with a full set from a private seller in the UK.
Find this London 2012 Seamaster 1948 here on Chrono24 for 6100 USD.